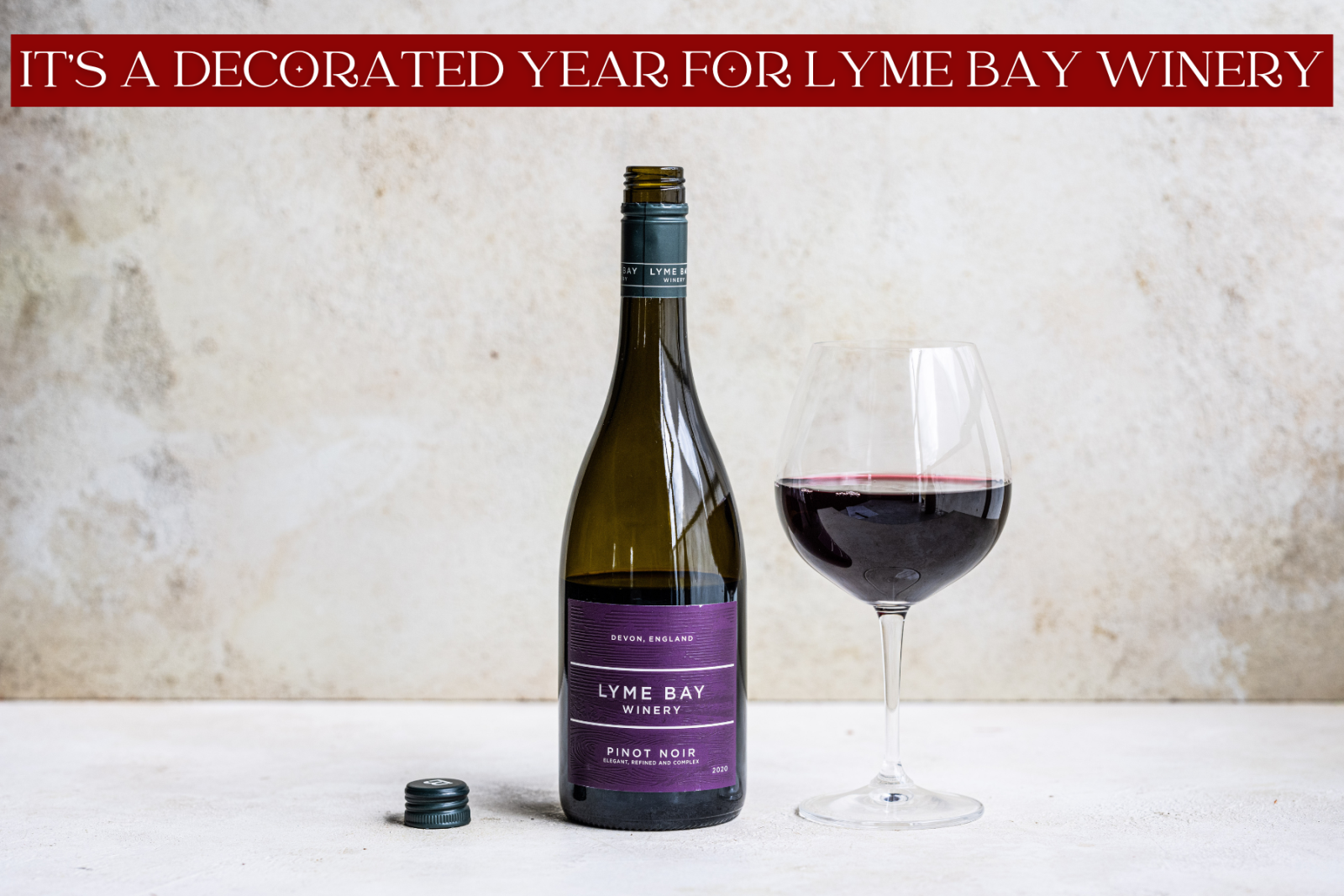 Devon wine producer, Lyme Bay Winery are celebrating after achieving incredible success in all three of this year's global wine competitions, with a Trophy & rush of medals for their English still wines.
The team are extremely proud to announce they scooped a prestigious Trophy in the International Wine & Spirit Competition (IWSC) 2022 competition making them THE first English Wine Producer to do so for a still English Pinot Noir!
With more than 4,000 wines tasted over the course of the 2022 awards, the experts selected only 20 wines as this year's trophy winners, and the Lyme Bay Pinot Noir 2020 has been judged to be amongst them!
The Lyme Bay Pinot Noir 2020 was also the ONLY English still red wine to win a Gold Medal in both the 2022 International Wine Challenge (IWC) and the International Wine & Spirits Competition (IWSC) scoring 95 points in both competitions, as well as a very credible 92 points and a Silver Medal in the Decanter World Wine Awards (DWWA) and WineGB Awards.
Comments from the IWSC judges about the Pinot Noir 2020 were "Utterly delightful with fresh floral and delicate aromas. Light and elegant – early summer soft fruits prevail, abundant with strawberries and nectarines. Lightly spiced with clove and cinnamon and gently underscored with stalky greenness. Vibrant, refreshing acidity and lingering silky tannins."
It wasn't only the Pinot Noir 2020 that achieved international success, Lyme Bay Chardonnay 2020 won two very credible Silver Medals in both the International Wine Challenge (IWC) 2022 and Decanter World Wine Awards (DWWA) 2022 scoring 91 points.
The DWWA judge's comments were "Well textured, voluptuous wine with lemon lifted citrus, stone fruits and creamy vanilla and a touch of white pepper. Develops beautifully in the glass and gives a long citrus finish."
AND… it's not only the wines Lyme Bay Winery are winning awards for, they have just recently won a Gold Medal in the Specialist Retailer Category for their Cellar Door at the Great Taste of the West Awards 2022, the largest regional awards programme in the UK.
Managing Director and Winemaker, James Lambert commented. "I am absolutely thrilled to have achieved such incredible recognition through these global competitions for our still wines. I am incredibly proud of the team at the winery and our growing partners for Lyme Bay Wines, and excited to be amongst the pioneers demonstrating what is capable for still wines from very special UK regions."
Related
0 Comments