Guest Blog Post - Milly Cooksley
After I eventually found a parking space in a very busy Teignmouth (fun fact: the hometown of the band Muse), I found myself pulling on a wetsuit for the first time in about ten years to try my hand at kayaking. This was a brand new experience for me so I was rather excited but also slightly apprehensive about whether I would have the ability to row away from shore or simply be stuck going round in circles. Thankfully I was given a straight forward and clear demonstration of the movements, and found myself kayaking around the lovely area of water between Teignmouth and Shaldon in no time.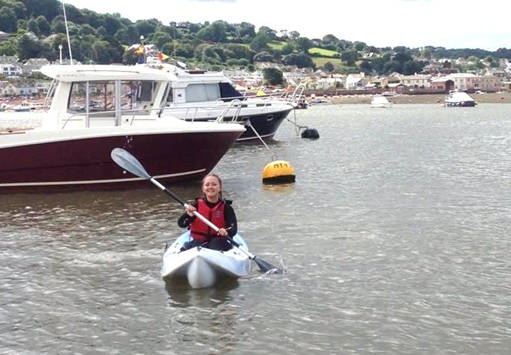 I suffered from slightly achy arms but the wind and tide were cooperative enough to allow me to bob about it one space when I put down my oar for a rest. I had an enjoyable time watching all the different water sports that were taking place in the sea. There are so many to choose from should you decide to give it a go. There were two stand up paddle boarders, one of whom spent more time in the water than on his board. There was also a couple sharing their board: the guy was doing the paddling and the girl was sitting at the front, so that's always an option too! It was great to see first-hand that there is so much variety and choice when it comes to water sports.
The team at Sea Sports Southwest were really helpful and give me every confidence that I was going to have an enjoyable time, and know what I was doing. I was provided with all the right kit and equipment and you are able to go at your own pace, without any pressure to do anything you don't feel comfortable doing. The facilities are also brilliant with lovely showers to warm up after should you fall in or it be a chilly day. An added bonus is the two pubs either side of the base, so you can have a well deserved lunch and drink once your time on the water has come to an end.
Some hints and tips to have the most fun whilst kayaking:
Accept a life jacket; even if you are a super strong swimmer or it is unlikely you are going to fall in, you never know what the tide and the weather is going to do.
Take some shoes to wear in the kayak, this was the only thing missing from the equipment provided, which is understandable, but my feet did hurt walking across the stony beach and they were a little chilly in the kayak.
Take as few valuables as possible; the staff were great at putting my things away securely but it's always worth only taking the essentials to minimize risks.
Girls, or boys with long hair, I'd suggest wearing it up; hair in the eyes is slightly distracting.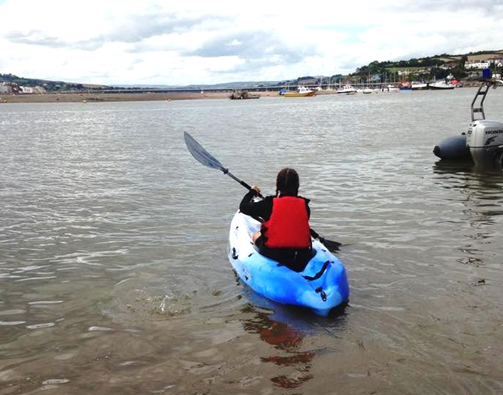 All in all, I loved my first time kayaking, however, the only thing I did come away thinking was how the activity would have been enhanced by having some company. My other two outdoor activities (cycling and walking) I was more than content doing solo, but I can see the potential for a lot of laughs to be had by taking part in water sports in a pair or group!
Related
0 Comments