Guest Blog Post - Steam Dreams
This October, the world's most famous steam locomotive, Flying Scotsman, will be visiting South Devon for the first time since its historic overhaul! Here's where you can catch it:
Thursday 4 October
Flying Scotsman will make her first foray into Devon, leaving Taunton in the afternoon for a run across the stunning sea wall at Dawlish towards Plymouth. The train returns, with a diesel engine on the front, to Taunton for late evening. A return trip with an allocated seat and tea and coffee costs £99.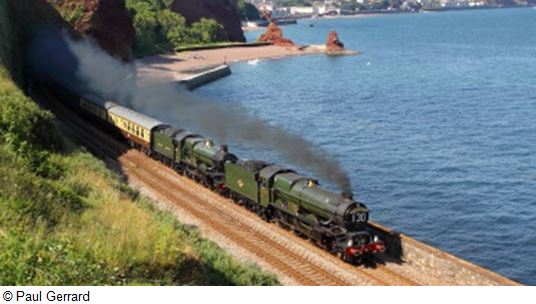 Saturday 6 October
Today the engine makes her maiden journey into Cornwall! As is to be expected with such an historic occasion, the first of the two trips today are sold out, but there is still an opportunity to travel in the evening. The additional trip leaves Plymouth at approximately 1700hrs and crosses the famous Brunel-designed Tamar Bridge at Saltash on its way to Par. Tickets for this trip start from £69, which includes complimentary tea and coffee, but for those of you celebrating something special, an unforgettable evening meal on board with champagne and canapés can be booked for £199.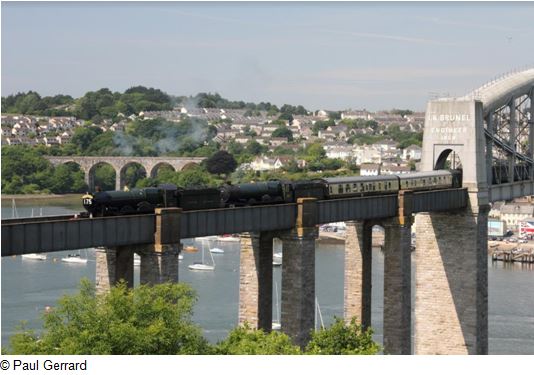 Monday 8 October
The train starts out from Plymouth once again, at approximately 0900hrs for a trip along the South Devon Main Line to Exeter. This trip offers views of pretty countryside, along the southern edge of Dartmoor over hills and viaducts, but the highlight of the trip will no doubt be the dramatic10 miles of coastline along the Dawlish sea wall before we travel along the Exe Estuary. At Exeter there will be short break before departing, diesel hauled this time, to return to Plymouth for 1215hrs.
In the afternoon, you can step aboard the train in Exeter St David's for a journey along the Exeter and Bristol Railway, across the Somerset Levels and through the Mendip Hills. At Bristol there will be a chance for you to stretch your legs before the train departs, diesel-hauled, to return to Exeter for 1900hrs.
For both trips on Monday 8 October, you can treat yourself to a meal on board with drinks for £239 per person.
Anyone interested in travelling with Steam Dreams should call the Booking Office on 01483 209888 or visit www.SteamDreams.co.uk.
Related
0 Comments