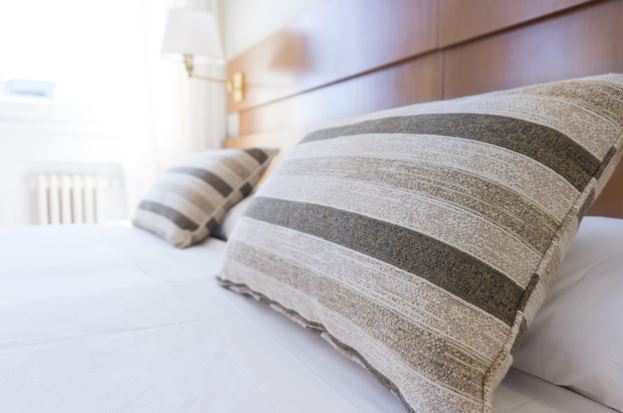 Guest Blog Post* - Sleep Advisor
Whether you're planning a trip to an exotic location on the other side of the world, or you're about to embark on the staycation of a lifetime, planning your travel can depend largely on what kind of accommodation you are looking for.
We've compiled a comprehensive list of advice and handy tips on the things you should think about when it comes to picking the perfect accommodation for your travels.
What is the length of your stay?
One of the first things that you should have in mind is how long you intend on staying somewhere for. Depending on your length of stay, various accommodation options will suit your needs more/less.
Hotels are amazing places and you can get pretty much everything you need, but if your stay is lengthy then it might not suit your budget, for example. On the other hand, self-catering abodes such as apartments, lodges, and even glamping could be just the thing! These types of places will almost certainly offer kitchens and other amenities to facilitate what you need for a prolonged stay.
It's worth mentioning that plenty of owners and managers will be able to offer you a preferential rate for longer and mini stays too.
How many people are in your party?
The size of your group can help you determine what accommodation to choose from. If you're in a small group you will likely be able to get a room to share in a B&B or hotel, or if there are a lot of you travelling together, you can turn to hostels or self-catering accommodation to suit your needs and get you all in one room.
In reality, hotels don't make the ideal option for large groups, so just bear that in mind.
Eating in or dining out?
Another question that falls heavily on your budget is your eating arrangements. Budget-minded people or mini-breakers might be equally as happy to explore and grab some food locally, but if you are thinking about a lengthy stay, then it could be in your favour to have some cooking facilities for the night when you to want to rustle something up for yourself.
In this case, self-catered accommodation, apartments and hostels will be better-suited than hotels or resorts, mostly because they typically provide such facilities.
What's the occasion?
If your trip is based on the fact it's a special occasion, then the choice really is yours! Lots of people go down the luxury hotel route, but depending on your preference, you might want to go stay in a quiet, tranquil cabin in the woods, or by the coast and enjoy the natural luxuries they offer.
What's right for one party might not be right for you, so we suggest looking at all of your choices for this one.
Outskirts or inner city?
Similarly to the last point, if you're keen to experience the hive of activity of a city centre and all that comes with it; culture, restaurants, bars, etc., then it is best to pinpoint some centrally-based places to stay.
On the other hand, if you're after a bit of everything, but don't want to pay the potentially higher cost of staying centrally, and also want to avoid the buzz of the nightlife when you're trying to get some high-quality sleep, then booking accommodation on the outskirts is your best bet.
What's your mode of transport?
With the city breaks in mind, or maybe even those looking to add some added interest to the trip and travel on public transport only, then choosing a place to stay can rely on its location to your mode of transport.
If you're driving, then it makes it easier to get to the remote destinations, and while this is true for the city accommodation, you should check that there is parking available, or you might find there is either a long walk or some big public car park fees to fork out for.
Social or relaxation?
The environment you seek during your time away will have a big influence on your choice here. Backpackers and the night owls might want to indulge in a more social environment, and if this is you, then hostels or B&Bs who cater to this style of stay will fit the bill.
If your trip is centred around some rest and relaxation, you're probably going to be eyeing up a cosy, comfy place to stay, so the hotels and self-catering accommodation will bring serenity.
Have we missed anything?
On top of the points we've just mentioned, it's always worth bearing in mind these further tips:
● Your budget covers the costs
● Your potential accommodation boasts good reviews
● Any special assistance needs are catered for, such as wheelchair assistance, access, etc
● You can check-in/out at a time that fits your plans
Hopefully, this has given you plenty to go on and help you book up the accommodation that will make your trip a truly unforgettable one!
*Sponsored, This post is brought to you by Sleep Advisor.
Related
0 Comments