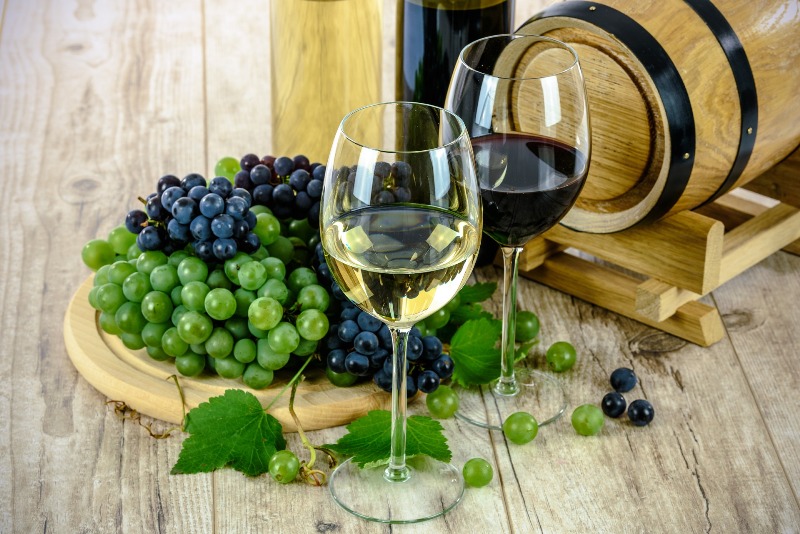 The South West and South Devon boasts some of the best food and drink, so if you're looking for a foodie break, this could be the perfect place for you.
Award winning restaurants, cafés and pubs, stunning fresh produce from local growers and manufacturers, festivals and shows packed with exciting flavours and treats as well as locally reared meat and caught fish can all be found throughout this spectacular part of the world.
South Devon is covered with thriving farmland and undulating countryside and surrounded by a rich coastline. This all leads to the very best local produce being grown, created or reared by producers who live and work within this stunning landscape.
Crab, cream teas, fudge, ice cream, gin, wine and ales are just a few of the things this areas is known for, but you'll find local produce of all kind being served up on menus and in farm shops.
In a county with such dazzling coastline it's easy to see why seafood is so popular; in the many harbourside towns you can see the fishing boats and possibly even watch the fishermen unloading their catch before it heads off to the local restaurants.
Devon is also becoming known for its flourishing drinks industry. Vineyards, distilleries and breweries are present across the region and provide some mouth-watering drinks for you to sample. Some even offer tours or workshops where you can find out how these popular tipples are made.
More information on some of South Devon's wonderful food and drink producers can be found here.
With food and drink such a big part of Devon life, it's no surprise that we like to celebrate this with an exciting array of festivals, shows, workshops and events.
In the towns and villages, across the countryside and coast of the region, every month of the year you'll find something foodie going on.
So whether you want to spend the day at a food festival, are looking to sample some local beer at a real ale gala, want to stock up on supplies at a farmers' market, learn something new at a cookery demonstration or workshop, or enjoy a specialty themed cuisine night, South Devon is sure to have the right food and drink event for you.
To find out what's going on in the weeks and months ahead, check out our food and drink events calendar here.
The pubs, inns, cafés and restaurants of South Devon are all proud to serve up the finest local ingredients and showcase the best of what Devon can produce.
From Michelin stared restaurants and family run cafés to hundred year old pubs, you'll find them all in this part of England.
So whilst you're visiting, whether for a day trip or a longer holiday, make sure you pay a visit to one of our many food and drink establishments and enjoy a taste of Devon.
To help find your perfect breakfast, lunch or dinner stop, check out the Food & Drink section of the site here.
A staple of the Devon foodie scene and a must try when visiting the region is a Cream Tea. This Devonshire tradition can be found in cafés and restaurants throughout the region and consists of soft, fluffy scones, either fruit or plain, covered with rich fresh clotted cream and topped off with tasty jam, all served with a steaming pot of tea.
Or if you're looking for a more indulgent treat, tuck in to a full Afternoon Tea, not only do you get to enjoy a traditional scone and jam, but also sandwiches and cakes. For an extra special treat many Afternoon Teas come with the optional extra of a glass of champagne or a G&T.
Click here to find out where you can enjoy a great Cream Tea or Afternoon Tea in South Devon.
If you'd like to read more about Food & Drink in South Devon we have a number of great blogs including our 'Top 10 Fish & Chip Spots', 'The Best Places to Have a Cream Tea' and our 'Top 5 Foods to Try', all of which can be found in the Food and Drink blog section.
Keep up-to-date with all that's going on in South Devon by liking our Facebook page here and following us on Twitter here. We'll keep you posted about all the latest events, great places to stay, competitions and more.
Other Posts You Might Like
Related
0 Comments