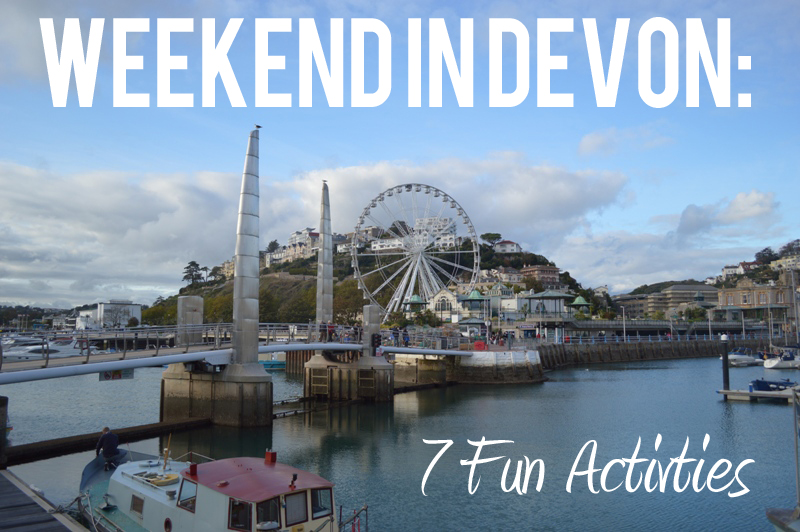 Guest Blog Post* - Andrea Boffo
South Devon attracts people from the entire United Kingdom. Its mix of sea and land attractions makes it a unique county for tourists of all sorts.
In the morning, you can go for an easy stroll across the moorlands of Dartmoor National Park. At noon, you can visit the South Devon Railway and you can spend the afternoon swimming in the sea. If you're planning to spend several days here, you can do these and many others things, as you'll see in this text.
We've covered seven relaxing activities that will help you rest your mind and soul on the slopes and shores of South Devon.
Sightseeing Plymouth
Once an important dock for the ships travelling overseas, Plymouth is now a modern town with the population of more than 250,000 people.
You can walk through the city centre and enjoy the easy-going lifestyle of Plymothians. There are some nice places where you can have lunch at affordable prices. Due to its dual, marine-continental nature, the entire South Devon offers a wide range of meals that will delight your taste buds.
The main key historical landmark in Plymouth is The Hoe. This port area is dominated by Smeaton's Tower – once a lighthouse, now open to visitors. After visiting this attraction, you can lie down on the eye-soothing green lawn that unfolds down to the shoreline and enjoy the sea view.
Also, don't miss Plymouth's National Marine Aquarium, the largest aquarium on the British Isles.
https://www.instagram.com/p/BtBYjPegJ0O/
Salcombe boating and swimming
Placed at the beginning of Mill Bay, Salcombe is a great destination for boating and swimming.
The best option for people coming from the direction of Plymouth is either North Sands Beach or South Sands Beach. For those coming from Torquay and that part of Devon, Sunny Cove is the easiest beach to reach.
Even if the weather is bad for swimming, going for a boat trip is always an option. If you don't have your own fishing rods, you can rent them there too.
This area is best known for mackerel fishing.
It's important that you follow the rules, especially regarding the area where you can go by boat. The local skippers will give you detailed instructions on that.
https://www.instagram.com/p/BlCnEQ6nk08/
Blackpool Sands for leisure days
About an hour drive from Plymouth and some 50 minutes from Torquay is Blackpool Sands beach. Protected by a secluded cove, this beach represents a perfect family shelter on a warm summer day.
The water isn't too deep so the beach is toddler-friendly, as well.
https://www.instagram.com/p/Be2pz_fg7uN/
While you can bring your own food, you can also eat in Venus Café nearby. What's even more, you can put this place on your food trip across South Devon to try as many local specialities as possible.
Woodlands Family Theme Park for family holidays
Equidistant from Totnes and Blackpool Sands is Woodlands Family Theme Park.
In this adventure park situated in the lush surroundings of Devon, you can go down the slides in Sea Dragon Indoor Zone, try Avalanche Ride in Arctic Zone or storm down the zip line in Fantasi Forest Zone.
When you've got your adrenaline rush, you can calm down on the zoo farm. From Rabbits and Guinea Pig City to Pigs Palace and Meeks Retreat, you can see a large number of domestic and wild animals.
In case you want to spend a few days here, you can camp at Woodlands Grove Caravan & Camping Park.
https://www.instagram.com/p/Bjhzruil7AU/
The River Dart Country Park adventure
Located in the eastern part of Dartmoor National Park, the River Dart Country Park has enough amusing facilities for the whole family.
If you're travelling with a toddler, you have to visit Toddlers Beach and Toddlers Playground. They might also be interested in riding or petting ponies.
For older kids, there's Pirate Ship, Jungle Fun, and other interesting features.
And if you've managed to talk your teenage kid(s) into travelling with you, take them for a fishing trip on the River Dart. You can catch sea trout and salmon in the waters of this river.
Just like Woodlands Family Theme Park, it offers accommodation at its campsite.
https://www.instagram.com/p/Bmf29ODHm5p/
The gem of English Riviera – Torquay
If you've ever seen Fawlty Towers, you might have gotten a somewhat wrong picture of Torquay. In this classic sitcom, Torquay was used as the backdrop of a badly run family hotel.
In reality, however, Torquay is a sweet tourist town with a large number of great hotels and inns. You can find accommodation when you get there or book it advance via Travelodge discount codes and deals. That way, you'll keep a few pennies more in your pocket.
As for the tourist attractions, it's good to know that Torquay is Agatha Christie's hometown. Therefore, you can walk the Agatha Christie Mile – a special route along the seafront that will take you back to the beginning of the 20th century, when this author lived here.
Family travellers should visit Living Coasts, where both parents and kids can see some marvellous marine animals, from fur seals to stingrays. It's also located at the Torquay seafront.
And if you'd like to have a view of the Riviera from above, go to the English Riviera Wheel.
Dirty hands in Diggerland
If you want to take your kids to a one-of-a-kind adventure in the country, go to Diggerland. It's a special type of amusement park, situated about 20 miles northeast of Exeter. One of the north-most points of South Devon, this place offers whole-day fun for dads and kids.
You can drive diggers, tractors, and caterpillars with your kids. They'll be more than happy to use these machines and play with the excavated dirt. Also, there are battery-powered cars that kids can drive after they try the real vehicles.
https://www.instagram.com/p/Bnb4rFGBzZg/
Since it's close to the border of Devon and Somerset, you could either visit Diggerland on your way to South Devon or on your way back.
Also, don't forget to bring some gloves for the kids because they will get dirty at this fairground.
Conclusion
South Devon is a soothing and calm part of England. It has a seafront strip rich with hotels, beaches, and amenities for both families, solo travellers, and young tourists. With the breath-taking sceneries of Dartmoor and entertaining theme parks, it offers a wide range of options for all sorts of travellers.
To top it all off, you can reach almost every attraction within a one-hour drive. Of course, the local trains represent an affordable and fast means of transportation, as well.
For all these reasons, you should visit South Devon and do the activities we've recommended in this article.
*Sponsored, this post is brought to you by Plus Voucher Code.
Other Posts You Might Like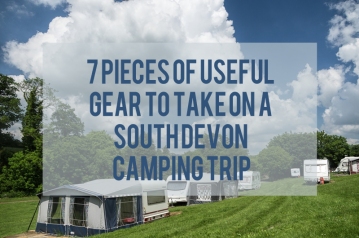 Related
0 Comments