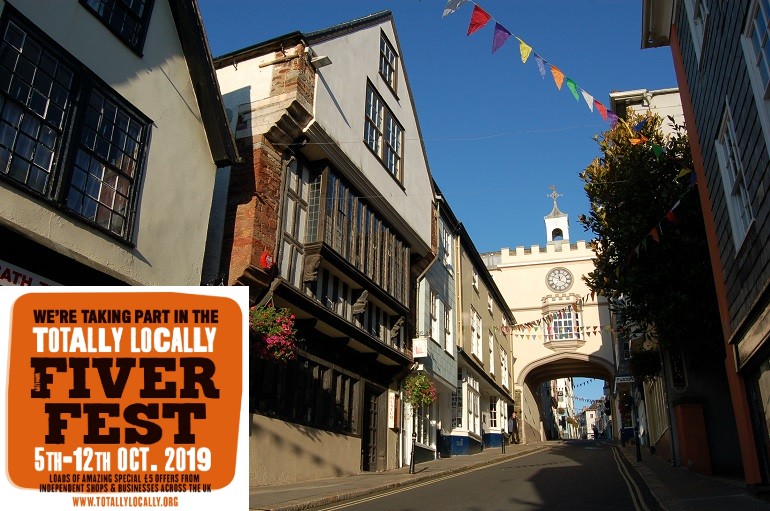 Guest Blog Post - Visit Totnes
From the 5th-12th October Totnes is going to be hosting a Fiver Fest.
This is the 2nd Totally Locally Fiver Fest and this time Totnes is going to be joining in. Earlier this year 41 towns joined the Fiver Fest and 1000's of offers were enjoyed by customers of independent shops and businesses.
This time between the 5th-12th October event more towns, villages and cities are going to be taking part, showing the importance of supporting local independent business on an even bigger scale.
Totally Locally is built around the £5 message; if every adult in Totnes and Bridgetown spent just £5 a week in independent and local businesses that would be £1.6 million a year going to the local economy. It's a straightforward message that makes it easy for anyone to shop local.
And this would be the same for every town, village and city in Devon.
During the Fiver Fest the businesses of Totnes will be coming up with a whole range of epic offers, the shops will be displaying posters and sharing on social media so you'll know who's taking part.
Some of the Totnes offers already announced include;
Dartmouth Inn – a small carvery served 11.30-8pm daily (excludes Sunday) for only £5
English in Totnes – buy a £10 KeepCup for £5
Fox & Company – buy a bunch of local flowers or wreath for only £5
King William IV – a margherita pizza for only £5
Me and East – buy a handmade soap and gift card for only £5
Moonstone Hare – two handmade bracelets for only £5
Rumour - pizza margherita worth £9 for only £5
Steve Robinson Glass – buy a £10 gift card for only £5 to use in the shop or workshop
Waterside Bistro – buy THREE tapas plates for only £5
As well as Totnes, Axminster, Chudleigh and Tavistock are also taking part in Fiver Fest 2019.
Totally Locally isn't government run or backed by a big organisation, it's the independent business owners from across the country joining together to each other and their towns.
More information on Totally Locally can be found on their website www.totallylocally.org
Other Posts You Might Like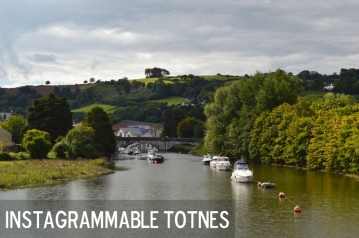 Related
0 Comments