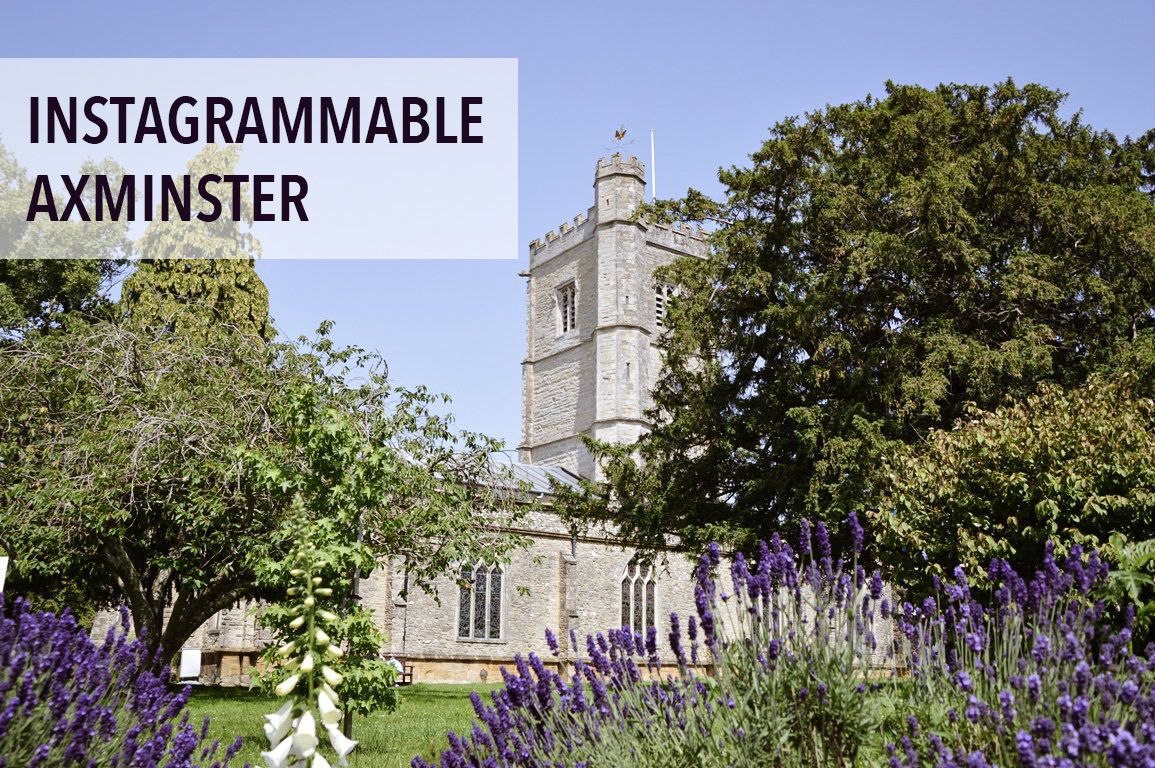 Set within the East Devon AONB on the River Axe, Axminster is a traditional market town that boasts charm. Probably most notably known for Axminster Carpets, this characterful town has plenty to see and do and with it's stunning surrounding countryside you'll also never be sure of places to photograph. Find out our favourite Insta-worthy spots below.
Burrow Farm Gardens
First up on our favourite instagrammable places in Axminster and the area around the town is Burrow Farm Gardens. Based about midway between Axminster and Honiton, the garden consists of 13 acres of stunning and varied plants and gardens complimenting the vast rural views that surround it. There's also a nursery and tea rooms for you to enjoy during your visit.
River Axe
Meandering through three counties, Dorset, Somerset and Devon, the River Axe is 22 miles long and covers an array of idyllic scenery and places to visit. Wherever you explore along the river you're sure to find some beautiful spots to photograph so whilst in Axminster be sure to head to the River Axe for divine walks and magical landscapes.
Next up on our list of the most Insta-worthy places in and around Axminster is the wonderful Lyme Bay Winery. About a ten minute drive from Axminster, this fantastic and dedicated winery produces a selection of cider, mead, liqueur, spirits and award-winning English wine. There's a shop on site for you to visit and we can assure you it's worth it, not only for the wine but for the views of the magical countryside that surround it too. Find out more about Lyme Bay Winery here.
St Mary's Church
In the heart of Axminster, you'll find the beautiful St Mary's Church. The oldest building in the town, the church is of Norman origins however the majority on display today was built between the 13th and 15th centuries. St Mary's Church has been Grade II* Listed since 1950, the earliest part dates back to the Norman period with the tower, originally built in the 13th century, being restored in 1896.
Axe Valley Wildlife Park
Based in the stunning Axe Valley in Kilmington, just a short drive from the centre of Axminster, Axe Valley Wildlife Park is home to a variety of wonderful creatures. From lemurs and meerkats to wallabies and lots of birds, there's plenty to see and do at this small zoo in East Devon. With all the amazing animals this offers a great location to snap some wildlife shots to add to your social media feed.
Shute Woods
Shute Woods is situated within the East Devon AONB (Area of Outstanding Natural Beauty) just over a 10 minute drive from the heart of Axminster. The vast woodland is perfect for a short stroll or even a longer walk if you fancy exploring the area and of course, if nature photography is your thing then it's perfect for some tree shots.
The Old Dairy Kitchen
A community dining space as well as an educational kitchen, The Old Dairy Kitchen is located at Trill Farm. The independently run restaurant offers up exceptional culinary experiences as well as courses. The establishment strives to show the South West's amazing food by using ingredients and produce from their farm alongside carefully selected local providers.
Prospect House Garden
Boasting views of the Axe Valley, Prospect House in Axminster is part of the National Open Garden Scheme, meaning although it's not open to the public regularly there are a handful of days where visitors can enjoy this 1 acre hidden oasis. The next open days will be held in September so if you're in the area be sure to pay them a visit, entry is £4.50 and there are refreshments available. We're sure you'll find some beautiful spots to photograph here.
Trinity Hill Nature Reserve
Another location within the East Devon AONB, Trinity Hill Nature Reserve is just a short distance from Axminster. The reserve extends either side of Trinity Hill Road in the midst of conifer plantations and is a large area of lowland heath. Perfect for walking it's also a favourite of ours for photography due to it's ever-changing scenery throughout the seasons.
Collate Interiors
Collate is a fabulous shop within Axminster which definitely needs a visit when you're in the town. Carefully curated vintage, secondhand and new homewares, art and more can be found at this gem in the centre of Axminster. The eclectic collection of old and new as well as the stunning interior means it's just perfect for some Insta-worthy shots.
For a regular dose of beautiful South Devon, be sure to follow us on Instagram here where we share you're amazing photos of the region. And if you have any images you'd like to share with us, be sure to use @visitsouthdevon, #visitsouthdevon or #southdevon and we might feature you!
Other Posts You Might Like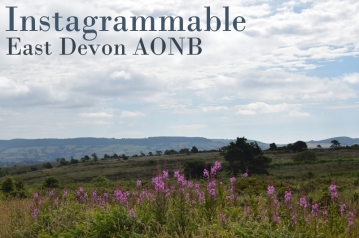 Related
0 Comments