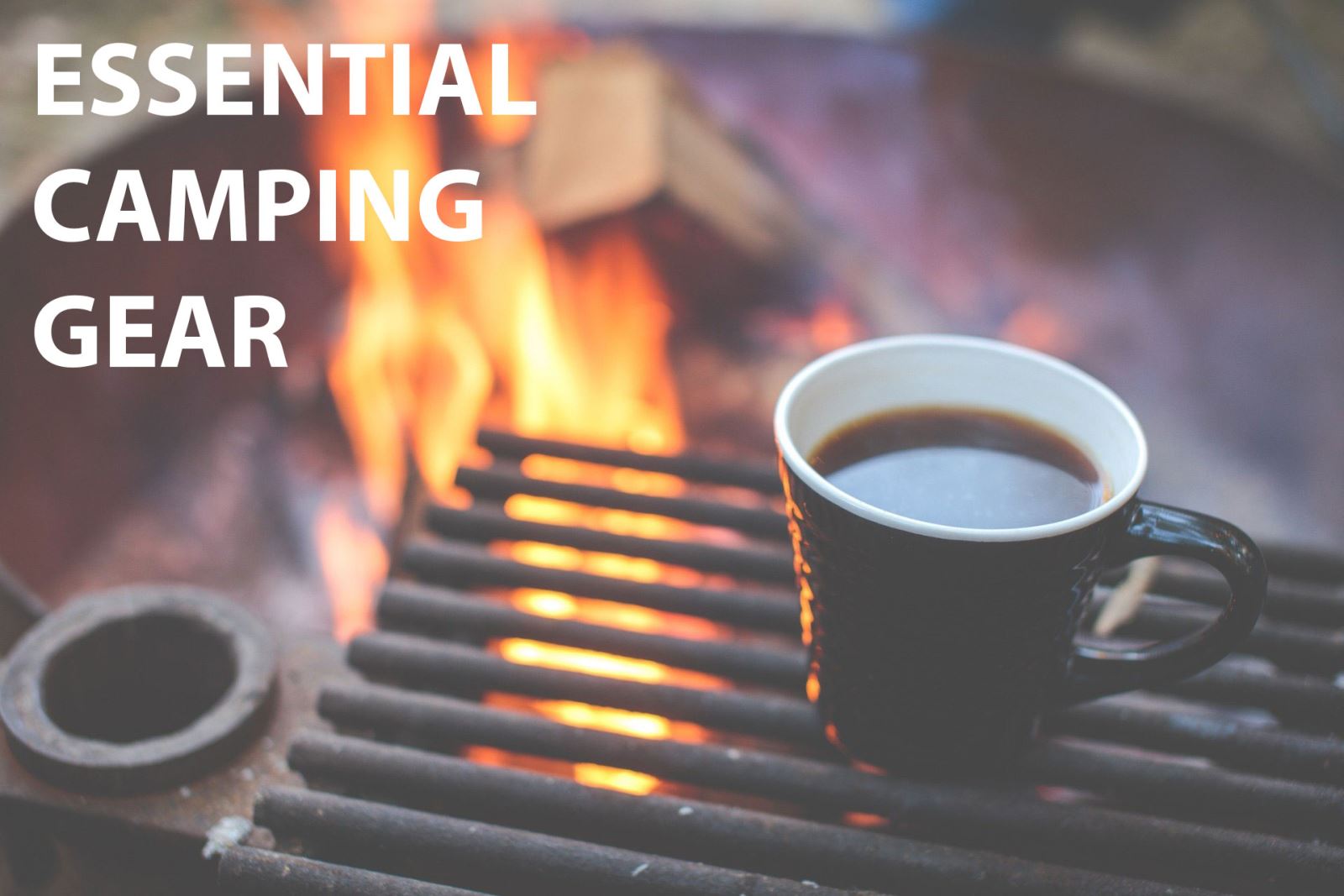 South Devon is a great destination for a camping trip. Whether you want to camp by the coast or in the countryside, at a small site or at a holiday park with lots of facilities you'll find it here.
But if you're a first time camper it might seem a bit daunting. There are a few items which will spring to mind when we think of planning a camping trip but there are also many essentials which we might not instantly think of.
Here's our list of essential items which should be included in your packing list for a camping holiday to South Devon.
Tent and Sleeping
Tent, the most important camping essential
Sleeping bag and pillow
Sleeping mat, airbed or camp bed to make sure you get a comfortable night's sleep
Air pump if you're taking an airbed
Mallet and spare tent pegs
Torch and head torch, vital for late night trips to the loo
Tent repair kit which could include Duct tape, cable ties or a sewing kit
Windbreak, to create an enclosed area around your tent or to shelter your tent from the wind
Table and camping chairs
Cooking and Eating
Camping stove or BBQ
Fuel, lighters or matches – make sure these are stored safely
Cool box or fridge
Cooking equipment including pots, pans, kettle, chopping board, cooking utensils
Plates, bowls, mugs and cutlery
Washing up liquid and bowl, dish cloths, sponge and tea towels
Rubbish bags
Tin & bottle opener
Water container or water carrier
Enough food for the number of meals you plan to cook
Personal Care
Toiletries like soap, shampoo and conditioner
Tooth brush and toothpaste
Hand sanitiser
Insect repellent
Sun cream and after sun
Towels
Personal medications plus some extras just in case
A travel first aid kit
Earplugs and eye mask
Shower shoes or flip flops
Toilet roll and tissues
Portable shower and portable toilet if your camping spot doesn't have a shower block
Clothes
Waterproof jacket, trousers and umbrella
Clothes suitable for the time of year and weather forecast
Woolly hat and gloves
Sunhat and sunglasses
Suitable footwear
Spare underwear and socks
Clothes made of lightweight and fast drying materials
Other Essentials
Booking details, tickets, money and travel insurance documents
Breakdown cover details
Storage to help keep your clothes dry or keep food fresh and secure
Electric hook up or spare batteries, portable charger and cables
Dustpan and brush
Penknife
Extra guy-line or string, useful if you need an extra guy-line in bad weather or as a washing line
Wet wipes or cloths for quick and easy cleaning
Navigation tool, map and compass or GPS
Games, books and entertainment for the evening
But don't worry if you do forget something, part of the fun of camping is getting back to basic and using natural resources to fix a problem or if you're staying at a camp site the onsite shop often stocks a range of camping essentials too.
Keep up to date with all our blog posts by following us on Twitter here and liking us on Facebook here.
Related
0 Comments