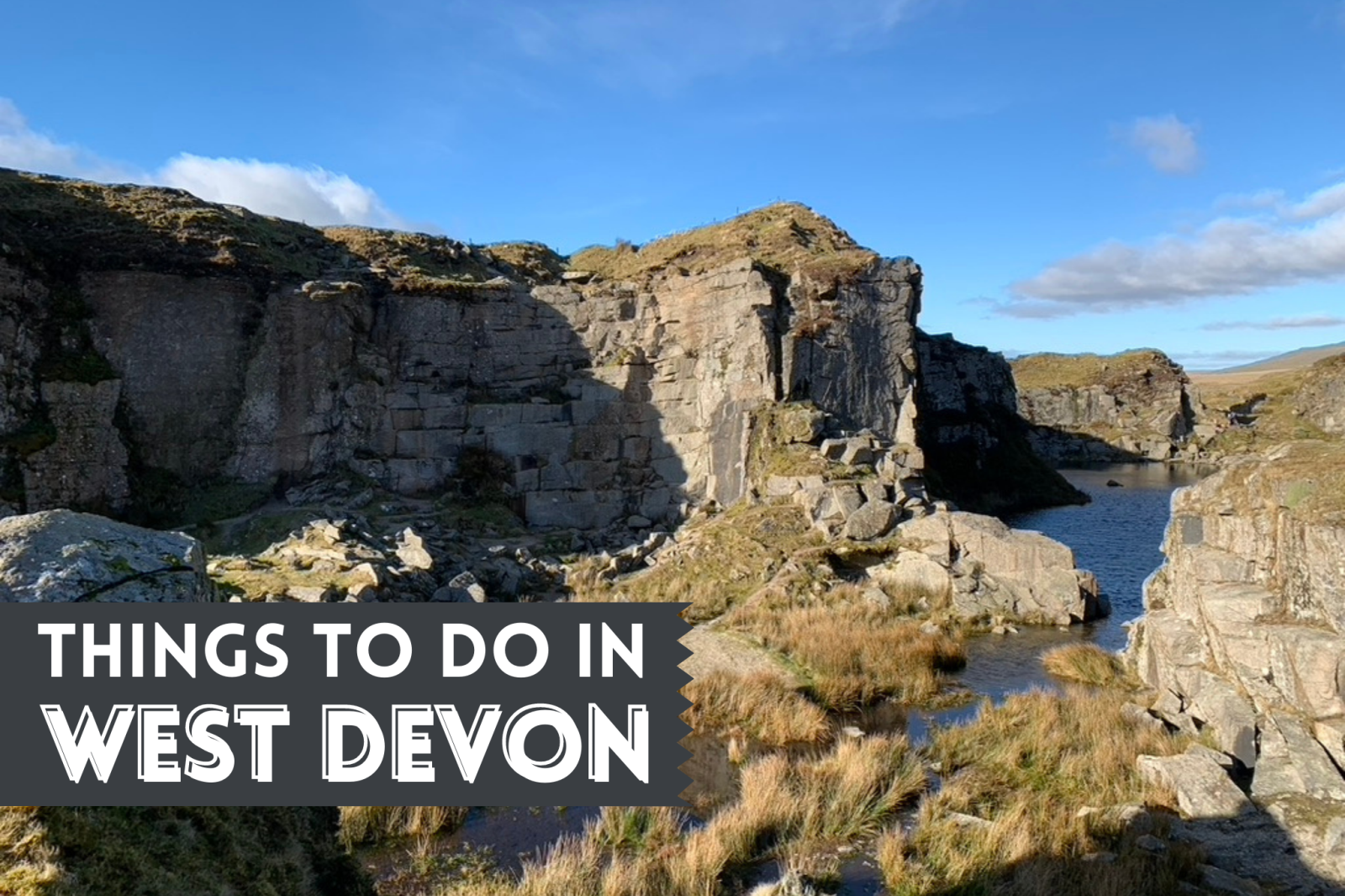 Whilst the 368 square miles of untouched Dartmoor is spread across much of Devon, West Devon is home to the majority of it and the region also includes some lovely towns and villages such as Tavistock, Okehampton, Princetown and Chudleigh. Dartmoor is the only place you can legally wild camp in the UK, so West Devon is the perfect place to visit if this is on your bucket list, just be aware that backpack camping is only permitted in certain areas of the moors. The moors also have the largest concentration of Bronze Age and prehistoric remains in the UK, so if you're a bit of a history buff, who loves to stay active, West Devon is certainly the location for you! Here's our list of top things to do in West Devon.
If you're looking for a fun hands-on experience for the family, the Miniature Pony Centre on Dartmoor is an excellent day out and will be enjoyed by children and adults alike. This hands-on day out includes activities like pony grooming, working the tractor, herding and piggy time. You'll also have a chance to meet and have a photo taken with their unicorns! You can find the Miniature Pony Centre in the heart of Dartmoor National Park, close to North Bovey.
On the western edge of Dartmoor is the thriving market town of Tavistock. Tavistock is steeped in history which can be seen all over the town, and it possesses UNESCO World Heritage Site Status for its ancient mining landscape. The town is home to an array of local, independent shops and their famous pannier market, which has been running for over 900 years. The market is open 5 days a week and has a variety of traders whose stalls change daily. With such a range of shops and businesses, a trip to Tavistock is the perfect way to pick up a souvenir for your holidays!
Go for a walk!
As West Devon is mostly made up of the dramatic moorland, there are tonnes of amazing walks to take, regardless of walking ability. There's short walks for little legs, or longer, more strenuous trails for those who prefer a challenge.
Trails such as the West Devon Way which stretches for 37 miles from Okehampton to Plymouth can be divided into 8 separate stages. This route runs along the western edge of Dartmoor and along it you'll see beautiful countryside, historic sites and plenty of wildlife. The first half of the walk would be an ideal trail to explore if you're looking to do a bit of wild camping as most of it is in or near camping-permitted areas, but we'd always recommend checking online to find the permitted areas to camp.
If you're looking for an easy and short walk with your little ones, Potter's Walk around Fernworthy reservoir is an ideal trail to take. The walk is just less than a mile, and the route is mostly flat with no steps or gates, making it a great walk for those with disabilities. With well-placed resting spots and benches, you could also bring a picnic and spend the afternoon basking in the sun on a beautiful part of the moors.
One of Okehampton's more notable landmarks is the Meldon Viaduct, the train line which once connected London to Plymouth on the South West Railway. It closed to trains in the 1960s but it's now available to walkers and cyclists to trek along and offers beautiful views of Dartmoor. The walk is a steady 5 miles long and includes a couple of steep climbs. The great thing about Okehampton is that the Dartmoor Railway Line, connecting Exeter to Okehampton opened recently in 2021, making it even easier to access the moors from the city. The walk from Okehampton railway station to the Meldon Viaduct would add an additional 2 miles each way onto this walk but would only take an extra 15 minutes if you were to cycle!
Whilst the granite tors of Dartmoor are a defining feature of the National Park, Hound Tor is certainly a worthwhile visit. At the base of the tour are the atmospheric remains of an ancient medieval village, dating back as early as the 13th century and believed to have been abandoned due to the plague in the 14th century. Excavated in the 1960s, the tor consists of a cluster of Bronze-age rectangular longhouses, and there is evidence that the area may have been used by the Romans during the summer months. Parking is a short, half mile walks from the settlement and includes a fairly challenging climb with naturally uneven terrain so make sure you've got your hiking boots with you!
The Princetown Audio Walk is excellent way to find out more about the history and heritage of Dartmoor. Starting at the Princetown Visitor Centre, you'll trek across the moorland to find a waterfall and aqueduct, pass Bronze Age Settlements and back along the disused railway line. The accompanying audio is divided into tracks which you can play when reaching each stopping point to learn more about the history of each site.
On your Bike!
If cycling is your thing, West Devon may be the place for you. With a variety of trails, whether you prefer to stick to safe, off-road paths, scenic routes for leisurely cyclers, or wild trails for those who prefer more adrenaline-induced, muddier routes, there's something for everyone.
There are 4 cycle routes which start in or around Okehampton and will take you through some quaint and delightful villages in West Devon. The routes include, the 18-mile Throwleigh Cycle route, the 20-mile Monkokehampton Cycle Route, the 25-mile Lewtrenchard cycle route and the 20-mile Haterleigh and Folly Gate cycle route. You can also extend a couple of these routes by adding the Drogo and Chagford Extension cycle route. These trails are suited more for those with a good standard of fitness as some of them contain sections of Bridleways which are not suitable for those who prefer smoother and flatter surfaces.
The Granite Way is a new and mostly traffic-free cycle route through rural Devon with exceptional views of Dartmoor and the surrounding countryside, it is also part of the 'Devon Coast to Coast' National Cycle Route. It largely follows the former Southern Railway Line along the western edge of Dartmoor. The journey will allow you to see naturally unspoilt views of the granite landscape and terrain that Dartmoor is most famous for. The trail is reasonably easy and surfaced throughout, meaning it is suitable for all types of cyclists.
If you'd like to keep up to date with all things South Devon, make sure you like us on Facebook, and follow us on Twitter and Instagram. You can also sign up to our Newsletter here for competitions, and other South Devon updates!
Related
0 Comments