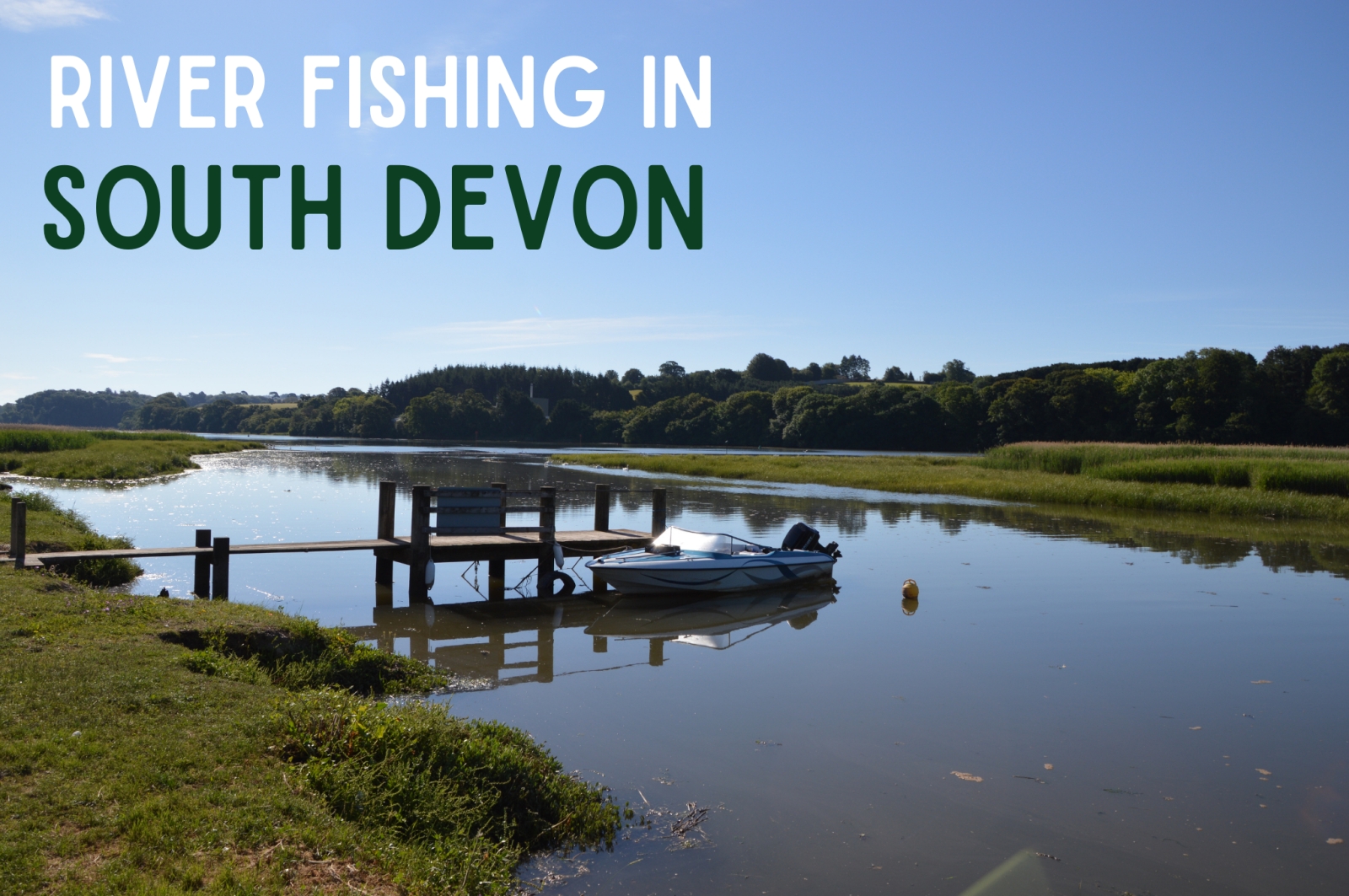 If you're planning a holiday in South Devon and hoping to partake in a spot of river fishing, you won't be disappointed! We boast plenty of excellent spots for fishing across Dartmoor, South Hams and East Devon. All these locations will require a fishing permit or day pass, so check online with local fishing authorities and organisations to see how you go about purchasing one.
The impressive 31-mile-long River Teign is a popular spot for river fishing. The river starts on Dartmoor from two separate sources: The North Teign and the South Teign, meeting at Leigh Bridge near Chagford. It trails down the moors to Castle Drogo. The diverse waterway is home to many species of birds which can be spotted along the mudflats and banks, and it's also a popular spot for farming shellfish such as mussels and oysters. Fishing for brown trout can be enjoyed through the year, but during late spring and summer you'll also find sea trout and grayling. The River Teign is also home to salmon, which can be fished by members of the Upper Teign Fishing Association, or by visitors who can purchase a permit.
On the River Dart, fishing is available on the Duchy of Cornwall's Dartmoor Estate on Dartmoor, which stretches over some 67,000 acres of moorland from Brent Moor to Princetown and up to Okehampton. This includes 26 miles on the East and West Dart in which brown trout, sea trout and salmon can be found. Popular spots are near Postbridge and Bellever where there is high activity of brown trout. Fishing within the estate requires a day, week or season ticket which you can purchase directly from the West Country River Trust or from various outlets across Dartmoor. Prices will depend on what you want to catch too, so make sure you choose the right ticket.
The River Avon, also known as the River Aune, starting at the granite bog of Ryder's Hill on Dartmoor, passes through South Brent and Aveton Gifford and enters the sea at the beautiful Bigbury on Sea. In the upper section of the river you'll primarily find brown trout, but there's also a chance of catching sea trout and salmon in the autumn season. Fishing on the River Avon is less populated than the other larger rivers, meaning it's an ideal spot to spend the day relaxing. However, Avon Damn is a well-liked location for anglers looking to spend the day in the fresh air, fly fishing for trout. It's surrounded by incredible, beautiful views and makes for a very serene, relaxing time.
Along the River Exe, fishing is allowed in various locations. Near Exeter city centre, shoals of bream can be found, alongside dace and roach with the occasional big carp! It's recommended that fishing along the Quay area of Exeter is done during the early hours or the morning or late in the evening to avoid any wildlife or animals disrupting the fish. Other spots along the Exe that are highly active with fish are Weirfield and Countess Wear, stocked with roach, dace, and trench throughout the year. Coarse fishing is available between the Exeter Canal Office swing bridges and Turf Lock and is known to be one of the best pike fisheries in the South West. It's recommended that if you are looking to fish along the River Exe that you visit the local tackle shops to gain local information about the best spots at a given time. Your best chances would be to contact Exeter & District Angling Association.
The Yealm is a river in Devon which rises at the South of Dartmoor near Stalldown Row and travels 12 miles to the sea, passing through Yealmpton and Lee Mill. Before reaching the sea at Wembury, the estuary forms a ria with waterfronts at Newton Ferrers and Noss Mayo. The Yealm is a truly beautiful location, surrounded by gorgeous countryside at its peak, and stunning coast towards the end. The Upper Yealm Fishery is a popular spot amongst anglers of all experience and offers day and season tickets to fish for wild brown trout, sea trout and the occasional salmon!
The River Erme is situated in the south of Devon, rising on Dartmoor, flowing through Ivybridge and Ermington, two lovely places to visit. It empties into the English Channel at the beaches of Mothecombe and Wonwell. The most common species of fish caught here are common carp, mirror carp and common bream, as well as salmon and sea trout from late spring.
The River Axe is a long flowing river that rises in the hills of west Dorset before flowing past Axminster to the sea at Seaton. The name Axe derives from the Common Brittonic word 'isca' meaning 'abounding in fish', so you know it's an ideal spot for fishing! It's joined by the River Yarty in Axminster and the River Coly at Colyford and Whitford. It's an excellent place to go for trout and sea trout fishing and has its fair share of salmon too! According to various fishing forums, it can be a bit tricky to purchase a day ticket to fish here as some of the area is owned by private fishing clubs, but Stillwaters at Lower Moorhayne Farm and Axmouth Fishing at Seaton Tackle Shop offer daily passes.
Rising at Blackdown Hills, an Area of Outstanding Natural Beauty, the River Otter travels to the beautiful seaside resort of Budleigh Salterton. It also passes through the idyllic towns of Honiton and Ottery St Mary. Exeter Angling Association the rights to fish in approximately 100 yards of the River Otter. Its location is a trout-only fishing area, but you'll find it in abundance.
The River Plym is one of the more picturesque rivers in Devon. Along the river, the large expansions of woodlands make for ideal shady spots when fishing in those warmer months. The River is 30km long, running from Dartmoor in a marshy area called Plym Head to meet the River Meavy and towards the Channel at Plymouth sounds. The Plym has a wealth of brown trout, sea trout and salmon. Angling is permitted in both the lower and upper areas of the water and is maintained by Plymouth District Freshwater Angling Association, so check with them to see what kind of day or season passes they offer.
No matter where you choose to set up your rod, you'll be sure to enjoy your fishing trip in South Devon.
To stay up to late with the latest South Devon events, activities and more, please subscribe to our newsletter, like us on Facebook or follow Visit South Devon on Twitter or Instagram.
Related
0 Comments