South Devon as a region is full to the brim of fantastic attractions to suit all types of people and all different ages, whether you're looking for a jam-packed day out at an adventure park or a relaxing afternoon at a spa hotel, we've got you covered. However, a lot of these come with a price tag, it may not always be much but we know how important it can be to spend a few days of your holiday doing things that are less expensive and in some cases, free! With that in mind, we've decided to compile a list of the top 10 free things in South Devon when you visit so you can keep that budget on track!
Go Bird Watching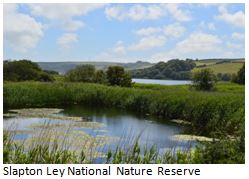 South Devon is lucky enough to be home to lots of nature reserves and marshland, making it the perfect place to spend time bird watching or discovering other local wildlife. Dawlish Warren Nature & Wildlife Reserve and Exmouth Local Nature Reserve play host to large numbers of wading birds and wildfowl who visit on migration during the winter months. Nearby to the pretty town of Dartmouth you will find Slapton Ley National Nature Reserve, the largest freshwater lake in the south west and an ideal location to learn about all types of wildlife in their natural habitat. If you're holidaying in East Devon, Seaton Wetlands provides a haven for local species of animals and plant life with nearly 4km of trails and boardwalk through reedbeds and marshland running adjacent to the River Axe.
Have a Sandcastle Competition

There's no better way to keep the kiddies entertained on a summers day at the beach than to have your very own sandcastle competition. Even if you don't have proper buckets and spades you can get hands on, don't forget to be creative too, collect shells, pebbles and seaweed to decorate your masterpiece and see whose is the best! Ideal beaches for this sort of thing are Dawlish Warren Beach, Teignmouth Town Beach and Bigbury on Sea Beach, all of which are vast sandy stretches of land offering plenty of space for the children to create their works of art!
Find an Ancient Settlement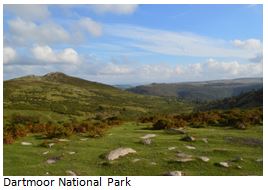 If you're a bit of a history buff or just like an adventure, spending time looking for an ancient settlement is a great way to get outdoors and learn a little bit more about the past. Dartmoor National Park and the Blackdown Hills Area of Outstanding Natural Beauty have plenty of prehistoric landmarks to be unearthed. Blackdown Hills AONB has a few Iron Age hillforts as well as an Elizabethan Beacon and Dartmoor National Park is home to Bronze Age Stone Circles and other archaic settlements.
Go Fossil Hunting on the Jurassic Coast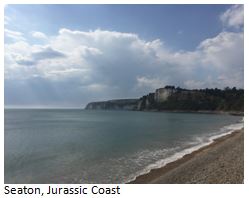 Along the east coast of the South Devon region lays the fascinating UNESCO World Heritage Site of the Jurassic Coast. This coastline holds within it 185 million years worth of the Earth's history and is of great historical importance. It is an extremely popular place to go fossil hunting and makes a wonderful day out no matter what your age, the rock formations and scenery along this part of the coast are simply stunning too so it's definitely worth a visit during your stay in South Devon.
Go Wild Swimming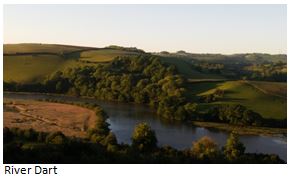 Swimming for a lot is a hobby enjoyed inside with the likes of heated pools and in some cases waterslides and flumes, but if you're visiting South Devon, wild swimming is the way to spend time in the water. You can either head to the coast for exhilarating salty exercise or stay inland and take a dip in one of the river valleys. Just remember to always stay safe, wear a wetsuit or appropriate clothing/footwear, always swim within your depth and supervise children at all times. It's also not a bad idea to wear a buoyancy aid, even if you are a strong swimmer.
Find a Free Event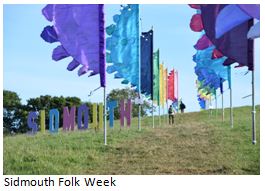 Up and down and throughout South Devon you will discover a myriad of different events happening throughout the year – a lot of which are free to attend! Choose from Royal Regattas and Festivals in the summer to Farmers Markets, Food Festivals and Christmas Markets in the cooler months. You're sure to find something that will suit your party, just take a look at our Free Events page to find out what's happening during your stay in South Devon.
Take a Walk Along the South West Coast Path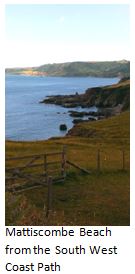 South Devon is graced with a stretch of coastline that rivals the very best of that in the UK, with rugged cliffs, dramatic geology and idyllic secluded coves; you'd be crazy not to spend time there on your holiday in the region. A lot of areas along the coast are easy to get to by car, but the best way to discover the hidden gems and really get in touch with nature is to explore by foot along the South West Coast Path. There are hundreds of routes to choose from, whether you fancy a romantic stroll with a loved one, challenging hike from one town to another or a morning walk with your favourite four legged friend, the whole family are bound to enjoy this beautiful asset to South Devon.
Build a Den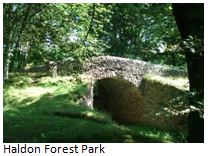 Here in this beautiful part of the country, there's no doubt you're going to want to make the most of your time outdoors, and one free way to do that is by heading to the woods for a day out. If you've got little ones why not encourage them to build a den in the woods from sticks and leaves that they find on the floor! A good location for this is Haldon Forest Park with vast expanses of dense woodland as well as beautiful views and secret spots. If you're looking for other great woodland activities for you and the family to enjoy, have a look at our other blog post here.
Go Geocaching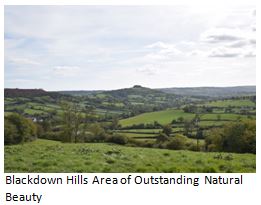 All over the world there are millions of geocaches hidden from view and they're out there for you to find! Simply download the free app and start searching for them near you. In South Devon there are three Areas of Outstanding Natural Beauty; the South Devon AONB, East Devon AONB and Blackdown Hills AONB, we also have Dartmoor National Park as well as other gorgeous countryside and coast which make the perfect place for you to enjoy this free activity. What better way to spend the day than a real life treasure hunt whilst enjoying the breathtaking surroundings that South Devon has.
Make a Scrapbook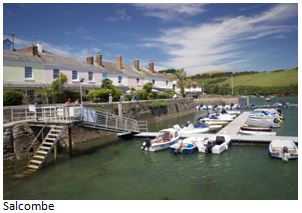 Throughout your time in South Devon we're sure that you'll visit lots of exciting places, why not encourage your little ones to collect memorabilia each day so that you can make a beautiful scrapbook of your wonderful time in South Devon. Think leaflets, tickets, shells, photographs and other small nic nacs that you could add to a book to express your holiday.
So, that's our top 10 free things to do in South Devon, but we have plenty more ideas if you need them, just head over to our 50 free things to do page for more inspiration.
Whilst you're out and about enjoying South Devon we hope you're taking some snaps! We absolutely adore seeing your photos of this magical place so don't forget to share them with us on Instagram, either by tagging @visitsouthdevon or using the hashtag #southdevon. That way, we can share them with our followers too!
Other Posts You Might Like
Related
0 Comments