A great way to get outside into the fresh air is to go wildlife spotting and with so much beautiful coastline, lots of rich nature reserves, parks and different landscapes to explore, South Devon is a superb location to enjoy this fulfilling pastime. From canopied dense woodland to wide open moorland, you'll never be short of somewhere to visit that offers the opportunity to discover diverse plantlife and animals. We've compiled a list of our top 10 places for you to visit in South Devon that are best for bird watching, finding varied plants and spotting other animals in their natural habitat.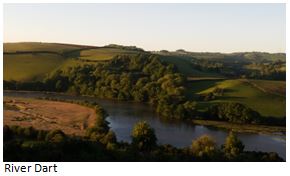 If you're looking to combine some activities whilst you are out and about looking for wildlife then the Dart Estuary is a perfect location. You could take a canoe or kayak, hop on a river cruise or cruise along the cycle route that follows the path of the river. Meandering through the South Hams, there are many villages along the River Dart that you can visit to access the estuary such as Dittisham and Stoke Gabriel. The estuary is home to varied marine life as well as a wealth of wading and migratory birds.
With trails and boardwalk that are nearly 4km long, Seaton Wetlands offers a haven for wildlife and visitors alike. The area is a hub for bird watching and actually covers three Local Nature Reserves; Colyford Common, Black Hole Marsh and Seaton Marshes, so there is plenty of reedbeds and marshland to discover.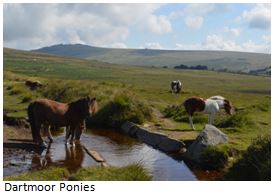 The moors is commonly known for its tors, historical sites and unique walking routes; however, Dartmoor National Park is a wonderful location to search for unusual wildlife. Out on the open moorland you can search for the famous Dartmoor Ponies, head to one of the many woods or rivers for interesting plantlife.
Situated in the beautiful fishing port of Brixham in Torbay, Berry Head National Nature Reserve sits on a jutted cliff top and boasts restored Napoleonic War fortifications as well as being home to rare wildlife including a colony of horseshoe bats. The cliff location makes the area popular also for basking sharks and dolphins.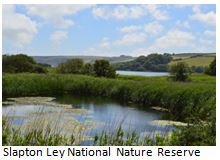 Just a short car ride from the pretty town of Dartmouth, you will find Slapton Ley National Nature Reserve. An abundant environment of woodland, marshes and includes the largest freshwater lake in the South West. The 490 acre reserve is a thriving habitat for many types of birds making it a destination for seasoned bird watchers and keen enthusiasts.
Located in a charming valley in Seaton, not too far from Colyford Common Local Nature Reserve, Holyford Woods Local Nature Reserve is a beautiful area of woodland providing an enchanting habitat for many species of animals such as bats, wood mice and weasels.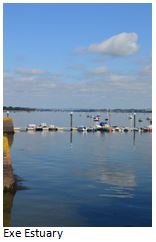 The Exe Estuary is of great importance when it comes to the habitat of 1000s of birds. There are two RSPB nature reserves which offer the best places to watch the different species; Exminster Marshes and Bowling Green Marsh. Avocets are common during the winter months as well as waders and wildfowl. On the west side of the Exe Estuary lays Dawlish Warren Nature and Wildlife Reserve with beaches, freshwater pools, grassland and more making it another hotspot for bird watching. For a unique way to observe the migrating birds Stuart Line Cruises operate guided bird watching cruises during the autumn and winter months.
RSPB Aylesbeare Common Nature Reserve in Exmouth is an area of low heathland which breeds a varied array of flora. This fascinating ecosystem is not only important to birds but species of butterflies and dragonflies too - and the vast common itself has stunning views towards the sea and across the rest of the landscape.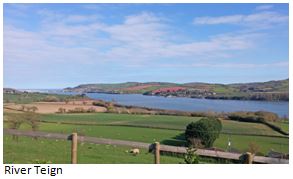 Beginning on Dartmoor National Park, the River Teign weaves it's was down to the cerulean ocean at Teignmouth. The banks of the river accommodate lots of different species of animals and plants along the way. From Newton Abbot to Teignmouth the Templer Way runs alongside the River offering a great opportunity to enjoy a pleasant stroll whilst spotting some of the many birds and insects. In parts of the river on Dartmoor you may even be lucky enough to spot an otter!
The Otter Estuary Nature Reserve in Budleigh Salterton is an accessible area with footpaths and two viewing platforms to allow visitors to get close to the saltmarsh flora and many species of winter wildfowl and waders. There is also a small area of freshwater reedbed, pools and grazing marsh to the west of the estuary.
The county of Devon and South Devon in particular are lucky to have such thriving natural environments for animals and plantlife to inhabit. Next time you're looking for something to do, why not grab your camera and a pair of binoculars and head out to one of the beautiful nature reserves or just into the wild and see what wonderful creatures you can find.
Whilst you're out and about, don't forget to snap some photos and you can share them with us on Instagram too by tagging @visitsouthdevon or using the hashtag #southdevon. We love seeing your images and that way we can share them with our followers too!
Other Posts You Might Like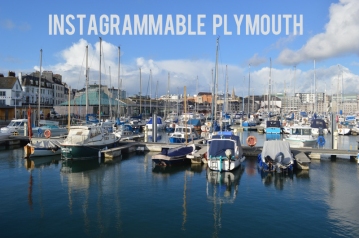 Related
0 Comments