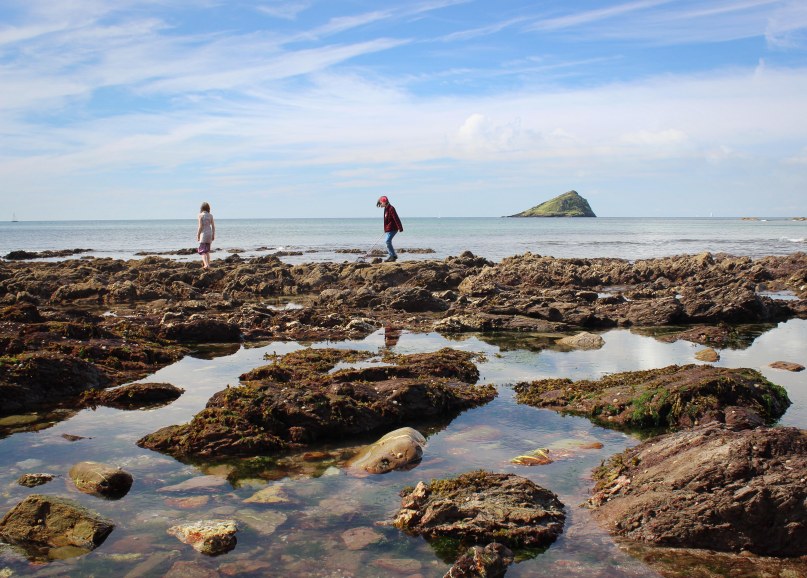 South Devon boasts a wonderful array of beaches, from secluded, romantic coves to endless sandy stretches. Regardless of your age, no trip to the beach would be complete without some time spent delving into rockpools and searching for mysterious sea creatures. Kids (and grown-ups!) can spend hours looking for crabs, starfish, shrimp and other animals in this magical underwater world.
Rockpooling in South Devon is an extremely popular seaside activity and is a great way for the little ones to learn about marine life in a fun and engaging way. Make sure you take a bucket and net so that you can find and analyse all sorts of great wildlife – just be sure to put all animals back where you found them and try not to disturb the natural environment. To find out more about taking care of the beach and shoreline visit the Devon Wildlife Trust website here and learn about the 'Seashore Code'.
There are plenty of beaches that you can go rockpooling in South Devon, read on to find out our top ten and a little more about them.
A popular sandy beach with dramatic coastline in either direction near Plymouth, Wembury Beach is perfect for a family visit. The beach is renowned for its myriad of rockpools and is often a hotspot for the activity with tourists and locals. Gorgeous coastal walks can also be accessed around the area.
Jacobs Ladder Beach is located in Sidmouth and is immediately recognisable from the white staircase that leads up to Connaught Gardens. The beach itself is pebbled and houses some interesting rockpools with a café and facilities near the gardens.
Comprising of two beautiful sheltered beaches, Hope Cove Beach near Salcombe and Kingsbridge combines beauty with practicality. Sandy expanses for little ones to play with staggering views and of course a rockpool or two! Local cafés/pubs and a shop are also available nearby.
Goodrington Sands is a long stretch of fine sand on the English Riviera (Torbay). A popular beach among families, there are great facilities and activities nearby for children to enjoy such as go karts, crazy golf, swan boats and a waterpark (Splashdown). Rockpools can be found at one end of the beach and also in the mid section when the tide is out.
Just to the west of Seaton is a small fishing village named Beer. The village is home to a beautifully picturesque, shingle beach. Beer Beach is surrounded by jaw-dropping limestone cliffs and has a wealth of rockpools for little ones to explore.
Situated within the South Devon Area of Outstanding Natural Beauty, Bantham Beach is loved by surfers, families and locals for its vast expanse of sand, good surf and shallow rockpools. This is an ideal beach for a day out that will occupy the whole family.
Accessed by an original Smugglers tunnel, Ness Cove Beach is a hidden gem in Shaldon which offers the perfect setting for a day at the beach. Children will be kept entertained by the eerie tunnel and secluded rockpools for them to hunt for sea creatures.
Broadsands Beach is in Paignton, part of the English Riviera. The fine red sand coupled with rows of beach huts and a lush green space for children to play makes this beach popular with locals and tourists alike. The shallows are great for paddling and one end of the beach provides a group of rockpools.
Perfect for families, Sandy Bay is a gorgeous, privately owned, sandy beach that is half a mile long and can be found in Exmouth. Facilities are available and rockpools along the shore offer hours of entertainment as little ones search for crabs and other animals.
So, next time you head for the beach, don't forget your net and bucket! You're sure to find a wide range of exciting wildlife when you go rockpooling in South Devon. Tag us in your photos on Instagram too using @visitsouthdevon or #southdevon – we may even share it our page!
Happy rockpooling!
Other Posts You Might Like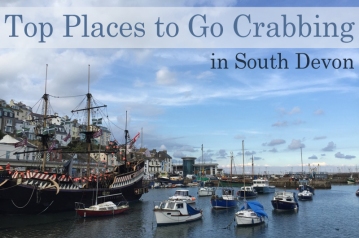 Related
0 Comments