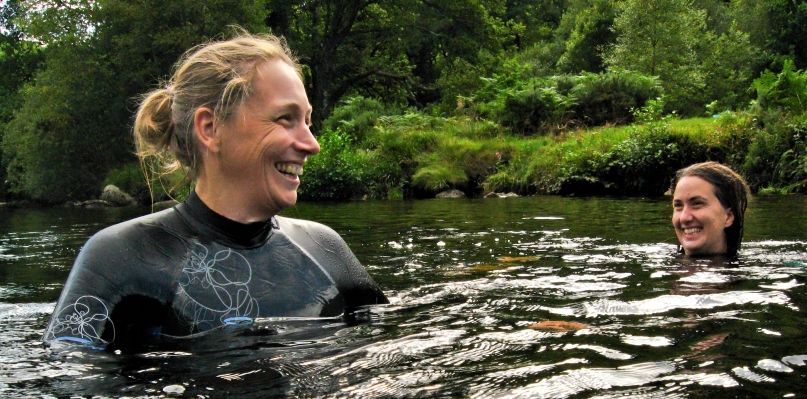 Wild Swimming in South Devon is continuously increasing in popularity and with such stunning coastline and magical countryside locations it's not difficult to understand why. Relax your mind and soak up the gorgeous surroundings as you take a cooling dip in one of the rivers or in the sea, wild swimming in South Devon is sure to be a hit with everyone. Carry on reading to find out our top ten wild swimming spots in South Devon.
Spitchwick Common on Dartmoor has long been a wild swimming destination for locals and visitors to South Devon. The area has a few nearby parking areas and is a great spot if you're looking to go with the family as there is grass for children to play.
A small hidden cove around the corner from Dartmouth Castle, Sugary Cove is a secluded spot that is perfect for wild swimming. The secluded beach offers a quiet location to enjoy a peaceful swim and the scenery that surrounds the cove makes for a magnificent backdrop.
Another secluded spot on Dartmoor, Cowsic Waterfall Pools can be found on the Cowsic River just before it meets the West Dart, head for Two Bridges and follow the Beardown Farm footpath which is located over the bridge. The small plunge pools are ideal for taking a dip although getting down to them from the footpath can be tricky so not best for young swimmers.
Beneath Castle Drogo the woods shelter a long river pool on the River Teign. A great spot for wild swimming although the current can be strong so not recommended for young children or less able swimmers.
A large open pool backed by enchanting woodland which can be found by heading through Holne Woods after parking at New Bridge. The clearing has some sandy spots and flat stones which make it perfect for a quiet swim and relax.
Another fantastic beach for a swim is Elberry Cove in Paignton on the English Riviera. The beach is easily accessed across the cliff top from nearby Broadsands Beach and is popular among locals for its crystal clear waters.
Seaton Hole Beach can be found to one end of Seaton Beach towards Beer. The main beach is pebbles and this part is perfect for snorkelling and swimming due to its clear waters. Being close to the town means you are not far from local amenities too.
Haytor Quarry is often a quiet location for wild swimming in South Devon as the area is better known for its towering rocks. However, the disused quarry is good for a short dip and a beautiful setting to enjoy the scenery.
Soar Mill Cove Beach is a wonderful sheltered bay perfect for wild swimming in South Devon. The path down to the cove is quite steep so is not suitable for those with limited mobility but the scenery is staggering so worth the effort.
We hope you have fun wild swimming in South Devon but please remember to be careful, watch tides and currents and be aware of rocks and foreign objects in murky waters. Also, if you are making your way out on your own be sure to let someone know where you are headed.
Share you photos with us on Instagram by tagging us using @visitsouthdevon or #southdevon – we might even feature you on our page!
Other Posts You Might Like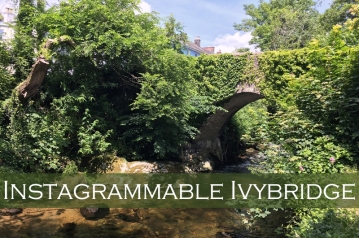 Related
0 Comments