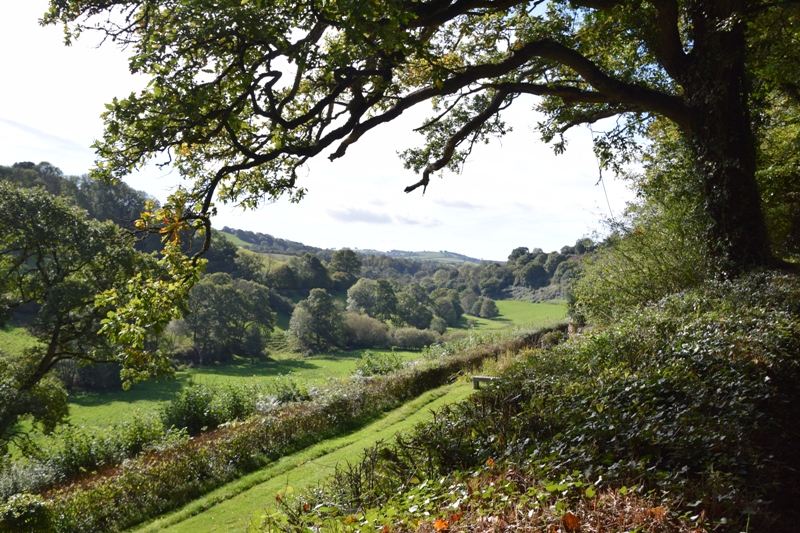 Tiverton is a charming town situated in Mid Devon, bordered by idyllic countryside with plenty to see and do. It's the towns captivating surroundings and fascinating history that makes it the perfect Devon town to explore during your trip to the region and the ideal area to get some unusual snaps for your Instagram feed. Have a look below at our favourite ten Instagrammable spots in and around Tiverton, you're sure to want to tick them all off during your stay!
Grand Western Canal
From pretty much any angle, during any season, at any time of day, the Grand Western Canal in Tiverton always looks beautiful in a photograph – it's pretty hard to take a bad picture really! The tranquil setting is perfect for long walks and the scenery will slot perfectly on to anyone's feed.
Tiverton Museum of Mid Devon Life
Not only an interesting trip out, Tiverton Museum is housed in a rather wonderful building, a Grade II listed former National School. Its waterwheel dominates the outside of the structure and inside you'll find a historical steam locomotive.
St Peter's Church
St Peter's Church is a magnificent building that has been restored over a number of centuries. The earliest part, a doorway, dates back to the 11th century; the tower was added in the 15th century along with other rebuilding and much of the major improvements were made in the 18th and 19th centuries. Historical and photogenic, this church will make a beautiful addition to your account.
River Exe
Anywhere along the River Exe around Tiverton is sure to produce a stunning photo, with such wonderful walks and ever changing trees, but we particularly like the view from the bridge on the aptly named Bridge Street that crosses the river and looks upstream towards St Peter's Church.
Tiverton Castle
Built in 1106, Tiverton Castle combines the past and present with attractive walled gardens and impressive structures. The varied site and buildings including alluring ruins offer ample gorgeous photo opportunities for avid Instagram users.
Knightshayes
A Grade I listed, Victorian country house, Knightshayes is run by the National Trust and is surrounded by delightful Grade II* listed gardens. The gothic architecture lends itself well to jaw-dropping snaps inside and outside of the house, and of course the gardens make for a pretty picture too!
People's Park
Formed in 1887, People's Park in Tiverton opened to commemorate Queen Victoria's Golden Jubilee. With an ornamental drinking fountain, wide open space and attractive walks to be enjoyed, it's a great place to get a shot for your Instagram feed.
Tiverton Town Hall
An intricate and striking building, Tiverton Town Hall just had to be included in our top ten Instagrammable places in the area. It was opened in 1864 and built by Samuel Garth, the Mayor of Tiverton between 1861 to 1862. For architecture lovers, this building is a dream for your feed.
Clock Tower
Another beautiful structure in the town of Tiverton, the Clock Tower is Grade II listed and dates back to 1907. Its elaborate facade makes for an eye-catching photo and is definitely something you'll want to visit if spending time in the area.
Buzzards Woodland
Just east of the town you will find Buzzards Woodland. Now managed by the National Trust, this natural and peaceful woodland is perfect for walks and of course allows for some spectacular imagery throughout the seasons – keep in mind that the terrain is often uneven and steep at times though.
Don't forget to share your great photos with us on Instagram by tagging @visitsouthdevon or #southdevon – we love seeing them and we may even feature your picture on our feed!
Other Posts You Might Like
Related
0 Comments