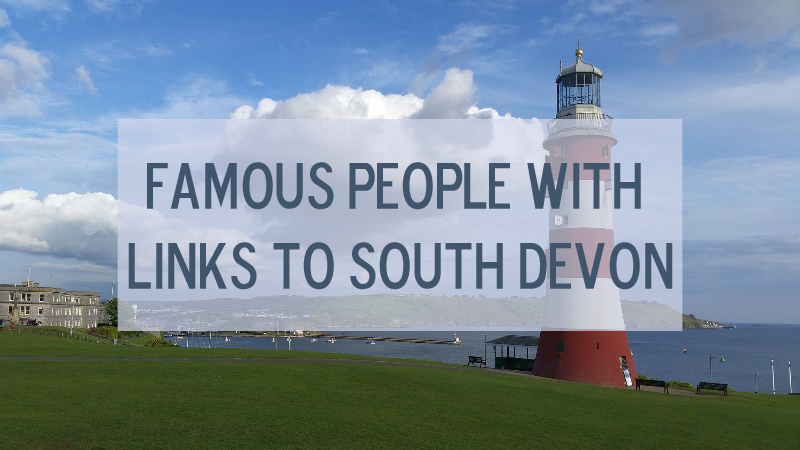 Devon may seem like a rural retreat and a far cry from the glitz and glamour of the big cities and show-biz lives, but it has actually been home to many famous people over the year, whether they've been born here or moved to the county later in life Devon has played host to a long and varied list of well-known names.
Here are 30 of the many famous and interesting people who have called Devon home at some point during their lives.
Nick Baker
Nick Baker is a TV presenter and naturalist who is best known for appearing on The Really Wild Show. Nick attended Exeter University where he studied biological sciences and co-founded the universities Bug Club. He married his wife in Tavistock and they live in Chagford on Dartmoor.
Sue Barker
Grand Slam winning tennis player and TV presenter Sue Barker was born and grew up in the seaside town of Paignton.
Michael Caines
Chef Michael was born and educated in Exeter. After moving away to hone his culinary skills he moved back to Devon to be head chef at Gidleigh Park on Dartmoor, Gidleigh Park gained its second Michelin Star in 1999. Michael left Gidleigh Park in 2016 and in 2017 opened Lympstone Manor on the banks of the River Exe between Exeter and Exmouth.
Agatha Christie
One of the most well known South Devon residents Agatha Christie was born in Torquay in 1890. The crime writer and her husband would later purchase Greenway House, on the banks of the River Dart as a holiday home where her family would retreat to. Greenway and its grounds have featured in several of Agatha's books and the Grade II listed building is now run by The National Trust and is just as Agatha left it.
Donald Crowhurst
Donald Crowhurst was an amateur sailor from Teignmouth who came to fame after taking part in the Golden Globe Race; he falsified his progress in the race leading people to believe he was winning. His boat was eventually discovered floating unmanned. His story was turned in to a Hollywood movie starring Colin Firth and Rachel Weisz which was filmed in Teignmouth in 2015 and released 2018.
Tom Daley
Born in Plymouth in 1994, diver Tom Daley is one of the county's most successful sports stars. Among his many achievements, he is double World Champion and Olympic bronze medallist at the 2012 London games at the 10 meter platform, he also has multiple medals including Commonwealth gold medals for 10 meter synchro diving. Tom grew up and trained in the city before moving to London. Tom married his husband, Dustin Lance Black at Bovey Castle, on Dartmoor in 2017.
Sharron Davies
Olympic swimmer and sports presenter Sharron Davies was another sports star to be born in Plymouth, she grew up in the city and learnt to swim there too.
Sir Francis Drake
Born in Tavistock Sir Francis Drake was a 16th century explorer and naval officer most famous for circumnavigating the world, the defeat of the Spanish Armada and his ship the Golden Hind. Sir Francis Drake lived in Buckland Abbey which he purchased from Sir Roger Grenville. Buckland Abbey is now in the care of the National Trust. Legend has it that Sir Francis Drake was playing bowls on Plymouth Hoe when the Spanish Armada was approaching and that he remarked there was plenty of time to finish his game before their arrival and defeat.
Robert Falcon Scott
In 1868 Robert Falcon Scott was born in Plymouth, he was a Royal Navy Officer and explorer. He led two expeditions to the Antarctic; the second ill-fated mission saw his team reach the South Pole five weeks after Amundsen's team, who became the first men to reach the geographic South Pole, Scott and his team died during the return journey.
Hugh Fearnley-Whittingstall
Chef and writer Hugh Fearnley-Whittingstall's River Cottage HQ is located near Axminster, the town is also home to a River Cottage Canteen and Deli. River Cottage HQ is a smallholding and home to the River Cottage Cookery School, the HQ was moved to Devon from Dorset in 2006. Hugh and his wife divide their time between Devon and Bristol.
Dawn French
The comedy actress and writer best known for her TV show French and Saunders and the Vicar of Dibley went to school in Plymouth; her former school is now part of the Plymouth College. The city was also the hometown of Dawn's parents and where they wed.
Miranda Hart
The actress and comedian Miranda Hart was born in the seaside town of Torquay in December 1972. She grew up in Hampshire and was educated in Berkshire.
Rosie Huntington-Whiteley
English model, designer and actress who appeared in Transformers: Dark of the Moon and Mad Max: Fury Road, Rosie Huntington-Whiteley was born in Plymouth and grew up near Tavistock attending the local college.
Chris Martin
Chris Martin is the lead singer of the multi award winning band Coldplay. Chris was born in Exeter and went to school in the city before attending University College London. The band would return to Devon in 2016 to play at Radio 1's Big Weekend which was held in the grounds of Powderham Castle on the banks of the River Exe.
Christopher Milne
Son of author AA Milne, Christopher Milne was the inspiration behind Christopher Robin in the Winnie-the-Pooh stories. In later life Christopher moved to Stoke Fleming with his wife, they opened the Harbour Bookshop in Dartmouth.
Garry Monk
Football manager and former player Garry Monk started his football career at Torquay United, the town where he spent most of his youth. He spent most of his career playing for Swansea City before moving in to management.
Muse
The three members of rock band Muse grew up in the coastal town of Teignmouth. All three, Matt Bellamy, Chris Wolstenholme and Dominic Howard, attended Teignmouth Community College and the band was formed in the town. The band returned to Teignmouth in 2009 to play two homecoming gigs on Teignmouth seafront.
Serge Pizzorno
Lead songwriter and guitarist for Kasabian, Serge Pizzorno, was born in the Devonshire market town of Newton Abbot in 1980, but grew up in Leicester.
Lauren Pope
Model, TV star and DJ Lauren Pope was born in Torquay, after starting her career in modelling she is most famous for appearing in the TV show The Only Way Is Essex.
Sir Walter Raleigh
Sir Walter Raleigh was another of the county's great explorers who hails from Devon. He was born in East Budleigh in the mid 16th Century and is the half-brother of Sir Humphery Gilbert who was himself born in Devon. Both men lived at Greenway House, on the River Dart, during their lives, this is the same house which went on to be Agatha Christie's holiday Home.
Angela Rippon
Another star to be born and raised in Plymouth is a TV journalist and presenter Angela Rippon. She presented local news before moving to BBC One's Nine O'Clock News.
JK Rowling
The author of the Harry Potter books went to university in Exeter. Several settings in the books are said to be inspired by Devon locations including Ottery St. Catchpole, inspired by Ottery St Mary and Gandy Street in Exeter which is supposed to have inspired Diagon Alley.
Jennifer Saunders
Dawn's French's comedy partner Jennifer Saunders had a house in Chagford with husband Ade Edmondson, who is a supporter of Exeter City F.C.
Joss Stone
Soul singer and song writer Joss Stone grew up near to the town of Cullompton where she would later buy a house. The singers mother Wendy owned a soul music and tapas restaurant in Exeter, called Mama Stones, which opened in 2009 with a performance from Joss but has now closed.
Samuel Taylor Coleridge
Born in 1772 in Ottery St Mary Samuel Taylor Coleridge was an English poet and founder of the Romantic Movement. One of his sonnets is dedicated to the area where he grew up and is called To the River Otter. In 2011 a new cycle and foot bridge was opened in Ottery St Mary and named the Coleridge Bridge after the famous poet.
Liam Tancock
Swimmer, Commonwealth Games gold medallist and world record breaker for the 50 metre backstroke Liam Tancock was born in Exeter and was a member of Exeter Swimming Club.
Zara Tindall (nee Philips) and Peter Philips
The Queen's eldest grandchildren Zara and Peter both studied at Exeter University. Zara studied Physiotherapy and Peter Sport Science. The Queen also has a connection to Devon, it was at the Britannia Royal Naval College in Dartmouth that she had her first official meeting with Prince Philip who she would later marry.
Georgia Toffolo
Born in Torquay Georgia Toffolo, known as Toff, was raised both in the county and London. She rose to fame on Made in Chelsea and in 2017 won I'm a Celebrity… Get Me Out of Here!
Ann Widdecombe
In 2008 ex Conservative MP Ann Widdecombe purchased a house in Haytor Vale, Dartmoor for her retirement. She was later elected in 2019 to the European Parliament for South West England for the Brexit Party.
Josh Widdicombe
Rising to fame on Channel 4's The Last Leg during the 2012 Paralympics and Mock the Week during the same year, Josh Widdicombe grew up near Widecombe-in-the-Moor, Dartmoor and attended South Dartmoor Community in Ashburton.
University of Exeter
Other notable alumni of the University of Exeter includes comedian Rhod Gilbert, Radioheads Thom Yorke, winner of the first series of Pop Idol Will You, Egg Heads quizzer Daphne Fowler, naturalist Steve Backshall, former leader of the Green Party Caroline Lucas and TV presenter Matthew Wright.
For all things South Devon make sure you like our Facebook page here and follow us on Twitter here. We'll let you know about the latest events, blog posts, competitions and more!
Other Posts You Might Like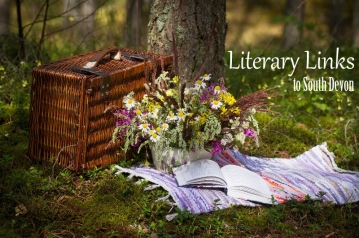 Related
0 Comments