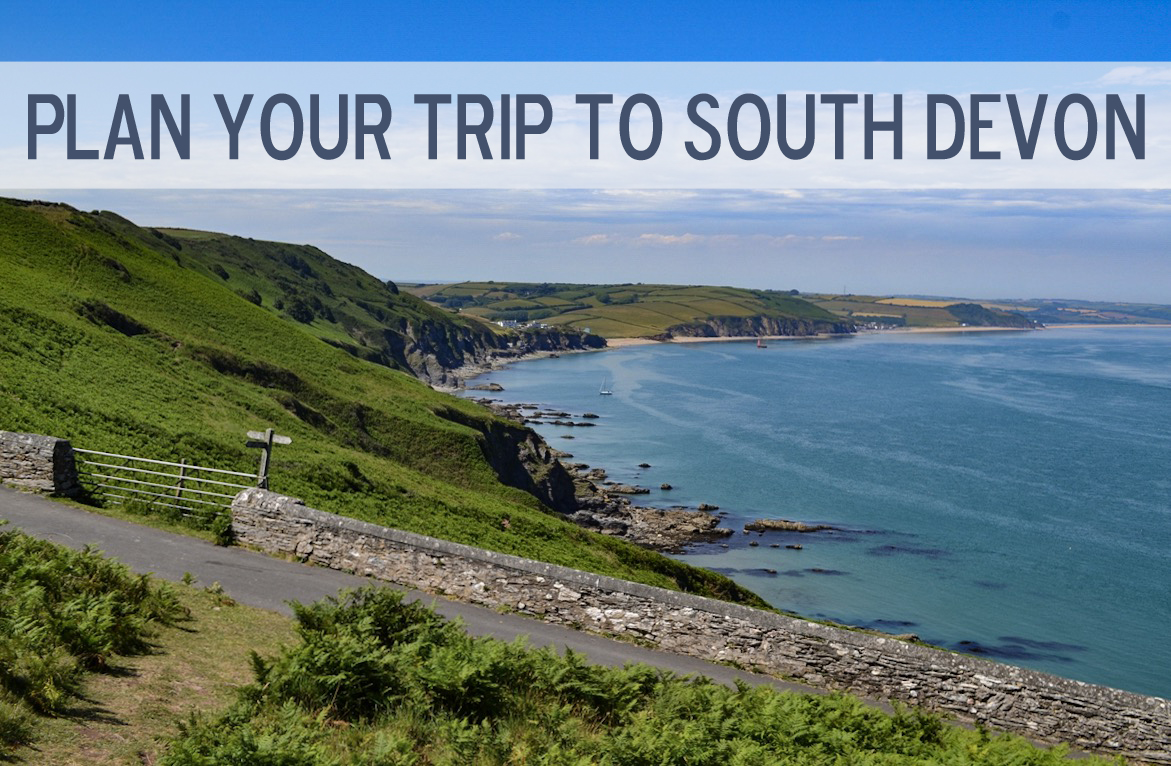 If you're looking for a holiday, short break or even a day trip have a look at what South Devon has to offer below and you'll find that 2020 is the perfect time to plan your visit to Devon. With a spectacular calendar of events, top things to do and see, dazzling food and drink, as well as friendly and comfortable accommodation you'll find everything you could need for an amazing day out, short break and holiday in this exciting and stunning region.
Exciting Events
Throughout 2020 there is an exciting and varied calendar of events which celebrates all aspects of life in Devon.
In April as well as many Easter related events you can join in the fun at Cullompton Spring Festival of Food, Music and Craft (11th).
Some of the exceptional events being held during May include Exeter Festival of Food & Drink (8th - 10th), Dart Music Festival (15th - 17th), Devon County Show (21st - 23rd) and Kingsbridge Food & Music Festival (29th - 31st).
In June you could choose to visit the English Riviera Airshow (6th - 7th), the Craft Festival in Bovey Tracey (12th - 14th) or the Sidmouth Literary Festival (12th - 14th) among many others.
While in July Newton Abbot Carnival Week (6th - 12th), Budleigh Music Festival (10th - 18th), the Mid Devon Show (25th) and Totnes & District Show (26th) are just some of the events you could visit.
August is regatta time in South Devon, the Salcombe (1st - 8th), Teignmouth (2nd - 9th), Dartmouth (27th - 29th) and the Sidmouth (29th - 30th) Regattas take place along with Woofstock in Dartmouth (7th - 9th) and the British Firework Championships in Plymouth (12th - 13th).
Some of the marvellous events being held in September include Devon Open Studios (12th - 27th), Sidmouth & East Devon Walking Festival (19th - 25th) and the Teign Shanty Festival in Teignmouth (26th - 27th).
In October there's the Powderham Food Festival (3rd - 4th October), Beer R&B Festival (9th - 11th) as well as the Dartmouth Food Festival (23rd - 25th).
Whilst November and December sees the Tar Barrels of Ottery St Mary (5th November) and Candlelit Dartmouth (27th - 28th November) taking place as well as Exeter and Plymouth Christmas Markets.
This year Dartmouth and Plymouth will be hosting a whole range of special events commemorating the 400 year anniversary of the sailing of The Mayflower to America. Events are being held throughout the year culminating with a week in each location packed with events including a grand river pageant, visiting the Mayflower Replica, art installations as well as concerts and performances. Mayflower Week Dartmouth takes place from the 30th of August to the 5th of September and Mayflower Week Plymouth takes place from the 14th to the 20th September.
As well as these main events there are numerous events being held throughout Devon and in local businesses, which can be found here, so no matter what time of year you want to visit there'll be plenty going on.
A Year to Remember with Mayflower 400
As mentioned above, throughout 2020 the region and country will be commemorating the sailing of The Mayflower to the new world, America, 400 years ago. In 1620 shortly after setting sail The Mayflower and The Speedwell were forced to stop at the port of Dartmouth for repairs after leaving Southampton when The Speedwell started taking on water. The pair of boats set sail again before being forced to return to Plymouth after The Speedwell started leaking again. The Mayflower then continued its voyage alone taking the pilgrims to America to start a new life.
More about the Mayflower and South Devon's part in its story can be found here, whilst details on all the events taking place in the county throughout 2020 can be found here.
Excellent Food & Drink
With it wonderful coastline and spectacular rolling hills and farm land, it's not surprising South Devon serves up some of the best food and drink around. Whether you're looking for fresh seafood, locally reared meat, seasonal fruit and veg or locally produced ice cream and fudge, the pubs, restaurants and takeaways throughout Devon have on offer some amazing dishes and excellent fresh cuisine for you to enjoy alongside Devonshire beer, wine and soft drinks.
Welcoming Accommodation
Whether we're looking for a city break, coastal retreat or a countryside hideaway, we each have our own idea of what makes great holiday accommodation. So whether you're after a lavishness hotel, a chic self catering apartment, exciting carvan park or even an inviting B&B, South Devon has an exceptional variety of accommodation which is ideal for couples, families or group of friends looking for their perfect night away.
Great Surroundings and Fantastic Things to Do
One of the region's best assets, which can be found everywhere you look, and is hard to miss on a trip to the region, is the stunning landscape. Some of the best places to explore the great outdoors, rolling hills, forests, river valleys and open heath lands is one of the regions Areas of Outstanding Natural Beauty; the East Devon AONB, the South Devon AONB or the Blackdown Hills AONB, as well as the wild and rugged landscape of Dartmoor National Park.
One of the regions other best assets is the coastline, and dotted all along are secret coves, wide open sandy beaches and buzzing resorts. Whether you're looking for a day trip to dip your toes in the sea, or want to spend your whole holiday by the water, you'll find an array of beaches and bays to choose from. Or if you'd like to discover what secrets are buried beneath the coast take a step back in time and going fossil hunting on the Jurassic Coast, which stretches from Exmouth to Seaton and on in to Dorset.
For the adventurous and sporty among you, the regions varied landscape of coast and countryside means it's perfect for anyone looking to explore their vacation spot by foot or bike. The region is covered in cycle ways and foot paths, including the South West Coast Path, so wherever you stay you'll have easy access to cycle or walk to the nearest viewing point, pub, town or attraction. Along the regions rivers and coastline you'll find many great watersports providers offering hire or lessons for visitors looking to explore South Devon by water. But the fun doesn't stop there, you'll also find golf courses, swimming pools and gyms and adventure activities like indoor climbing and hot air ballooning to be enjoyed during your visit.
For families and younger groups there are a number of wonderful family friendly attractions in every corner of the county as well as a number of outstanding zoo and animal attractions for animal lovers of all sizes to enjoy.
As well as adventure attractions and animal days out anyone visiting South Devon can visit outstanding food & drink based attractions, take a trip or tour and be guided around the region, visit a number of galleries or arts and craft centres, take a shopping spree or explore the areas past at a historical building or museum.
To search everything that South Devon has to offer and all the great things to do and see click here.
Here are just some of the great reasons to plan a trip to South Devon in 2020, but with so much on offer in the towns, villages and cities as well as throughout the surrounding countryside we're sure once you're here you'll find many reasons to come back again and again.
Make sure you give our Facebook page a like here and follow us on Twitter here. We'll let you know about the latest events, blog posts, competitions and more!
Other Posts You Might Like
Related
0 Comments