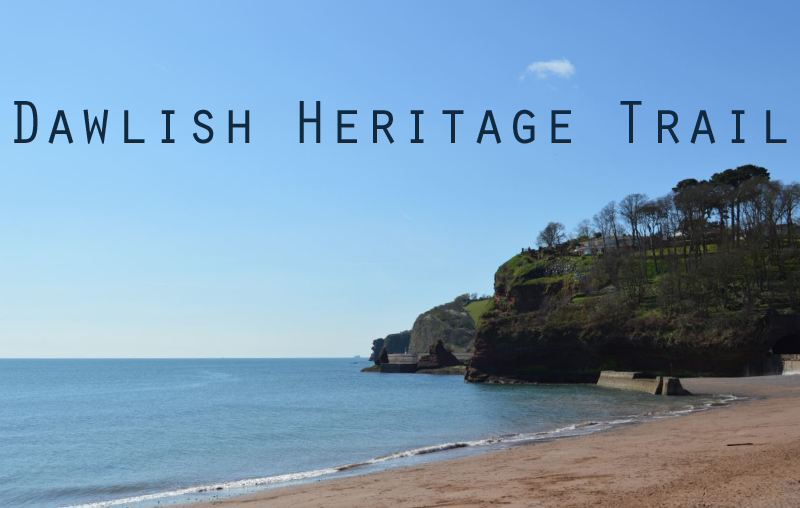 Created and installed in early 2019, the Dawlish Heritage Trail is a series of 15 information boards depicting and exploring the history of the area. The boards investigate and allow you to discover how the town developed from a sleepy village to one of England's greatest seaside resorts.
The information panels, which can be viewed in any order, are dotted about the town and along the seafront at fascinating points of interest. They provide an excellent resource for all ages and sizes of group who wish to learn about Dawlish's vibrant history. The total trail will take approximately 90 minutes to walk, but you can create your own shorter route by tailoring the boards you visit.
People have lived in the area for thousands of years; with the town's name coming from the Celtic word Doflisc, meaning 'dark water' which referred to the stream that runs through the centre. For most of its history Dawlish was a quiet village where people made their living from fishing and farming. But in the late 18th century the first tourists arrived, looking for healthy bathing and sea air, that's when the village's transformation began.
It wasn't until the railway arrived in the 1840s, making travel faster and more affordable, that ordinary people could visit for the first time and Dawlish saw a boom in visitors, transforming Dawlish in to the town that it is today.
A copy of the trail map can be downloaded and printed from the Love Dawlish website here or you can collect a copy from the Tourist Information Centre, where children's rubbing sheets can also be collected.
If you would like to listen to some of the people featured on the trail boards, audio recordings from characters on the trail or audio recordings from the panels/roundels can be heard here. Recordings include a Victorian fisherman, a prehistoric girl, an Edwardian lady and a Tudor sailor.
Keep up to date with all things South Devon by liking us on Facebook here. We'll let you know about upcoming events, our competitions, latest blog posts and more.
Other Posts You Might Like
Related
0 Comments