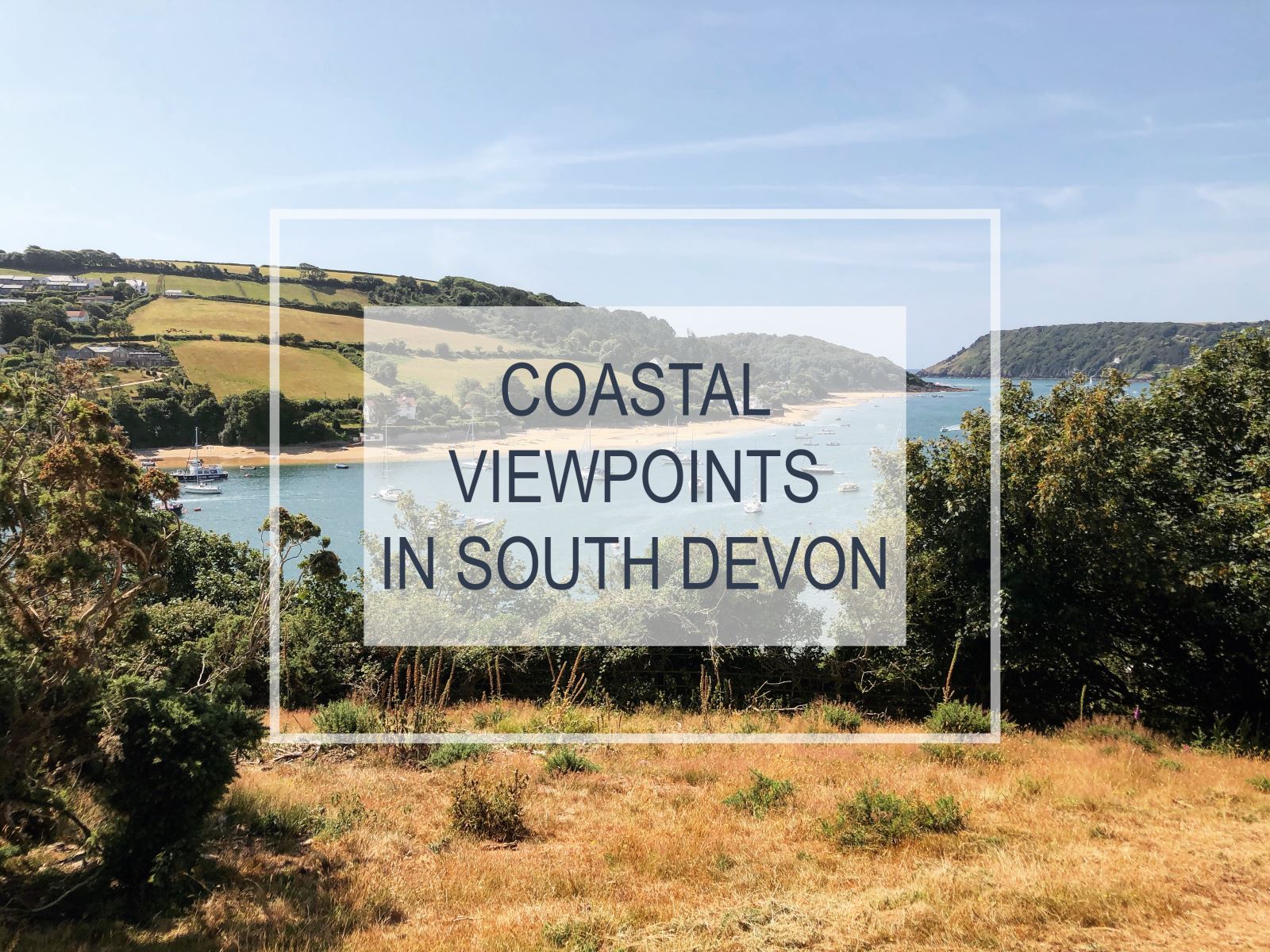 Coastal viewpoints in South Devon are in abundance, we're lucky to have the South West Coast Path offering a range of walks and scenery and part of the historic Jurassic Coast in East Devon. Head to any part of the coast here and you won't be disappointed, but if you want some extra special spots, check out our favourite and in our opinion, the top 10 coastal viewpoints in South Devon below.
Overlooking the beautiful River Dart, Jawbone Hill in Dartmouth is a stunning spot to soak up some river and coastal views. Gazing down over the village of Kingswear and popular harbourside town of Dartmouth, this scenic destination is always a hit with photographers and is also home to distinctive trees that are green for framing images.
Thatcher Point, Torquay
Another hotspot with photographers as well as locals and visitors in general is Thatcher Point in Torquay. This incredible viewpoint in South Devon can be reached by going across Thatcher Green and through a small pathway that opens out onto the edge of the headland, Thatcher Rock is directly ahead and the point offers far-reaching views of the English Riviera.
Snapes Point is one of our favourite places around Salcombe, although you're unlikely to find a spot in this area that isn't stunning! Visitors can park at Snapes Point National Trust Car Park and enjoy a walk to this scenic point on the Kingsbridge Estuary. You'll be rewarded with a magical view of Salcombe as well as a glimpse of the sea at the estuary mouth.
Connaught Gardens, Sidmouth
To one end of the East Devon town of Sidmouth, Connaught Gardens is known for its pretty walled gardens and beautiful views. It's about 1.25 hectares and was opened as a public park in 1934, it's also the perfect spot for a coastline view of Sidmouth and the staggering cliffs of this area.
The most southerly point in Devon, Start Point juts from the mainland almost a mile out to sea and marks the southern limit of Start Bay. As well as the iconic white lighthouse that stands proudly at the tip, the area is home to some incredible views of this section of South Hams coastline which can be enjoyed on the 1.3 mile walk from Start Point Car Park to the lighthouse.
Jubilee Gardens, Beer
Arguably one of the best locations to view and photograph the gorgeous beach at Beer, Jubilee Gardens overlooks the incredible stark white cliffs which back the shingle bay. The village of Beer is a thriving resort on the UNESCO World Heritage Jurassic Coast in East Devon with plenty of amazing walks and lots to see.
Marine Drive, Bigbury-on-Sea
Burgh Island in South Devon is known for it's chic Art Deco hotel and the island is also linked closely to the famous crime-writer Agatha Christie. One of the best places to view Burgh Island in all its glory is from Marine Drive in Bigbury-on-Sea on the mainland. All of the coastline around this part of the South Hams is beautiful though so if you're in the area, be sure to enjoy a visit.
Bolt Tail sits on the South Devon coastline not too far from Salcombe and Kingsbridge. It's directly south west of Hope Cove and is a great spot to enjoy views of this waterfront settlement and its pretty beaches. Walkers will certainly enjoy the South West Coast Path walk from Hope Cove around to Bolt Tail where you will be greeted with panoramic views of the coast.
Situated in the village of Shaldon which rests on the banks of the River Teign opposite the bustling seaside town of Teignmouth, Homeyards Botanical Gardens is a wonderful attraction filled with character, history and of course beautiful plants and flowers. The added bonus of this charming site is the breathtaking view over the Teign Estuary, Teignmouth and out to sea. Find out more about Homeyards Botanical Gardens here.
Last but by no means least is East Cliff. This area provides views over the village of Branscombe and the beach front. The East Devon part of the Jurassic Coast is brimming with mesmerising views that it was difficult to choose which ones to add to our list of the best coastal viewpoints in South Devon! So wherever you explore you're sure to find some magical spots along this coastline.
For your regular dose of our stunning region, head over to our Instagram page here and give us a follow! Feel free to share your images with us too by tagging us using @visitsouthdevon, #visitsouthdevon or #southdevon. We might even feature your photo on our feed!
Related
0 Comments