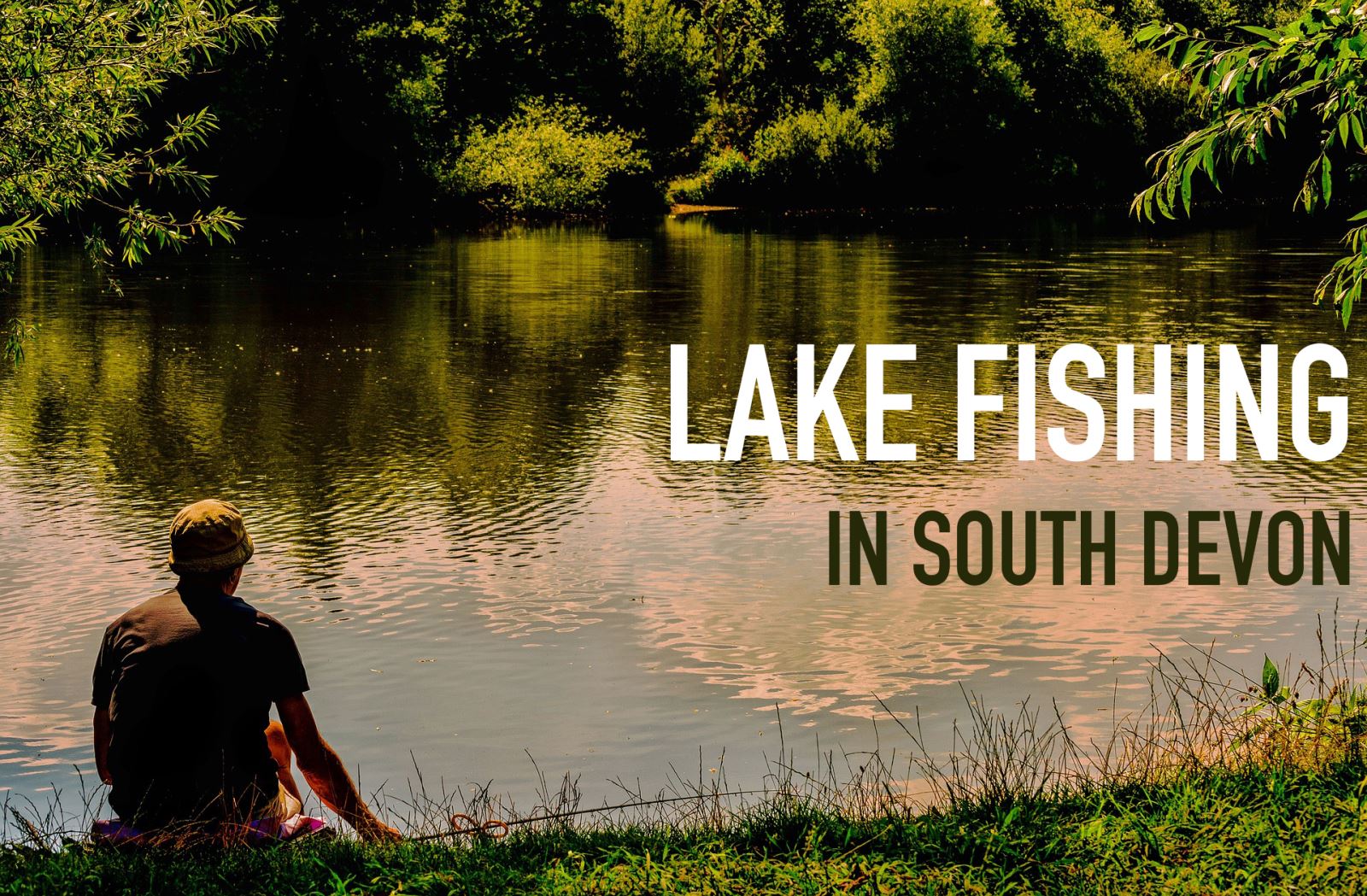 Lake fishing is an extremely popular pastime and when you holiday in South Devon you needn't worry about being able to enjoy a spot of angling whilst here. Plenty of lakes and fishing venues are dotted across the region whether you're a beginner or seasoned pro. Many sites will need to be booked in advance and prices vary so please contact them directly for the latest information. If you're looking for somewhere to stay and fish, check out our blog post on fishing breaks in South Devon here. Or if you're wanting to simply enjoy somewhere to fish in Devon during your holiday, take a look at the options for lake fishing in South Devon below.
Cadover Lakes is managed by Plymouth District Coarse Angling Club and consists of four lakes. The different lakes on the edge of Dartmoor National Park near Shaugh Prior offer a variety of species including Common Carp, Mirror Carp, Bream and Eels. Find out more about Cadover Lakes here.
Around a twenty minute drive from Totnes, Newhouse Fishery has three lakes, one main one which is approximately 20 acres in size and two smaller ones. They are known for their Rainbow Trout and occasional small Brown Trout. Further information about Newhouse Fishery can be found here.
Hatchlands Trout Farm near South Brent offers fly fishing and coarse fishing. Perfect for the seasoned angler and beginners too with a variety of species including silver fish, carp and perch. Please click here to learn more about Hatchlands Trout Farm.
Providing coarse and carp fishing on the outskirts of Totnes, M & B Fishery is home to a large well stocked lake sectioned into three parts. It's open from the 1st of April through to the 31st of October. Find out more about M & B Fishery here.
Filham Lake is a three acre lake which like Cadover Lakes is run by Plymouth District Coarse Angling Club. It is located in Filham Park in Ivybridge and is home to a variety of fish including Rainbow Trout, Roach and Rudd. Further details about Filham Lake can be found here.
Abbrook Pond is one of the oldest fishing lakes in the county and is a former clay pit. It can be found in Kingsteignton and is split into two main areas which is divided by a bridge. Please click here to learn more about Abbrook Pond.
The tranquil Home Farm Fishery can be found at Mamhead near Exeter. It was built in 1972 and is home to a well stocked pond home to Golden Tench, Roach, Carp and more. Further information about Home Farm Fishery is available here.
There are two waters at Kia Ora, the Gold Lake and Silver Lake with the complex being run by Exeter & District Angling Association. It's just a mile from Cullompton and both lakes are heavily stocked. Further details about Kia Ora Lakes can be found here.
Another fishing location in South Devon managed by Exeter & District Angling Association, Harpers Ponds in Exeter is a newer lake which opened in 2011. To find out more about Harpers Ponds, please click here.
Hogsbrook Lakes is located in East Devon, not far from Woodbury Salterton. Here you will find two lakes with species including Golden Rudd, Tench and Bream. Additional information about Hogsbrook Lakes is available here.
Another fishing venue in East Devon, Upham Farm Fishing is home to seven well stocked lakes and was established in the 1970s. Please click here for further details about Upham Farm Fishing.
At Amherst Logde Farm Fly Fishing anglers can enjoy tranquil surroundings to fish around ten minute drive from Axminster. There is also the option of fly fishing tuition. Find out more about Amherst Lodge Fly Fishing by clicking here.
Fenneck Ponds is around a quarter of an hour drive from the city of Exeter and consists of two small ponds. Both are well stocked with species including Common Carp, Perch and Bream and the serene setting is perfect for a relaxing day. Discover more about Fenneck Ponds here.
Like Fenneck Ponds, Sampford Peverell is home to two ponds and run by Exeter & District Angling Association. It is located near Cullompton and fish stock includes Tench, Carp and Rudd. More details about Sampford Peverell are available here.
Beautifully positioned within the Culm Valley, Digger Lakes compromises of two fantastic lakes which are well stocked with Carp. There are good facilities on site and you can find out more about Digger Lakes here.
Creedy Lakes just outside of Crediton offers specimen Carp and Tench fishing in Devon. Two lakes are present at the venue with fish including Koi Carp, Mirror Carp and Golden Tench. Additional details about Creedy Lakes can be found here.
To keep up to date with all things South Devon be sure to sign up to our e-newsletter here. We'll let you know about the latest competitions, blog posts, what's on in the region and more!
Related
0 Comments