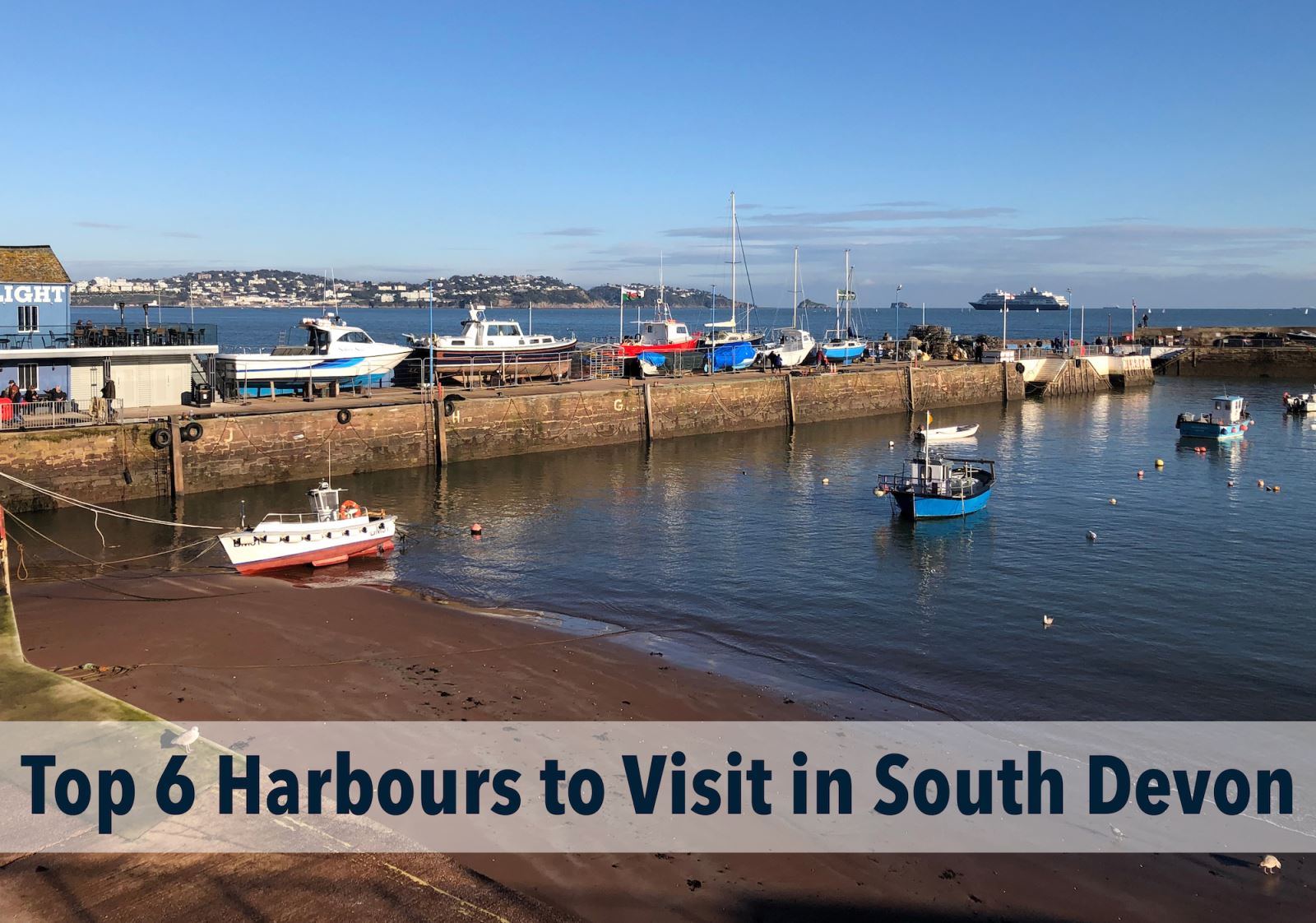 South Devon is home to many harbours and marinas, some are known more for simply mooring boats whilst others have become attractions in their own right with more than just vessels on offer. We're going to take a look at the 6 most popular harbours in the region which offer more than just a place to park your boat and what you can expect to find there. If you are looking for mooring options for when you visit the region, be sure to check out our other blog post, Marinas in South Devon here for further information about that. But if you want to visit a harbour for a day trip out, check out the options below.
First up we have the Boat Float or Inner Harbour in Dartmouth. If you've ever seen photos of Dartmouth you'll probably recognise it as it's probably one of the towns most iconic scenes, and if you've visited, you're sure to have at least walked around it as the Boat Float lies in the centre of town and is one of the first sights you'll be greeted with if you catch the passenger ferry across the River Dart from Kingswear. It's cut off from the river and accessed via a tunnel under the road so is only suitable for smaller boats but that doesn't make it any less beautiful. Surrounding the harbour is a wealth of shops and eateries and alongside it is Royal Avenue Gardens where many locals and visitors enjoy a stroll.
Paignton Harbour
Paignton Harbour in Torbay, known widely as the English Riviera is one of three popular harbours in this bustling bay. Just a short walk from the main seafront and its famous pier, the harbour in Paignton is not particularly big but it's still brimming with activity. There's a handful of great restaurants, bars and cafés to suit all tastes and budgets, with pretty much all offering great views of the boats and out to sea. It's probably lesser known than the other harbours on the English Riviera but definitely worth a visit.
Torquay Harbour
The next harbour on the English Riviera is Torquay Harbour which is alongside Torquay Marina. This whole area is home to lots of restaurants, bars, shops and pubs and is the perfect destination to grab an alfresco drink or bite to eat whilst admiring the boats. You can also catch a ferry from here across the bay to Brixham and there's even a place to hire jet skis on the marina.
Brixham Harbour
Brixham Harbour is probably the most well known of the harbours in Torbay and that's likely because it's still a thriving fishing port. Pickled with boats and surrounded by colourful houses, Brixham Harbour is the busiest spot in the town with lots of great places to grab some fish and chips or pick up some essentials for crabbing which is a pastime you'll see plenty of people enjoying here. There's also a replica of The Golden Hind in the harbour which is often spotted in the numerous photos taken of this buzzing fishing town.
Britain's Ocean City, Plymouth, boasts many marinas but probably one of the most popular with visitors is Sutton Harbour. This is due to its surrounding area known as the Barbican, which is famous for its cobbled streets and has in fact the largest concentration of cobbled streets in Britain. 100 listed buildings call the Barbican home so it's no surprise that lots of people come here to view the stunning architecture as well as to make the most of some of the fabulous bars and restaurants here. The National Marine Aquarium also rests on Sutton Harbour along with the Mayflower Steps Memorial so there's plenty to see and do.
Royal William Yard, Plymouth
Another harbour/marina in Plymouth which is more than just a place for mooring vessels is Royal William Yard. It's an ex-naval victualling yard and is the largest collection of Grade I Listed military buildings in Europe. Not only is this place steeped in history and a brilliant location to visit to soak up a bit of Plymouth's culture, but it's also got a wonderful array of places to eat, drink and shop.
Keep up to date with all things South Devon by signing up to our e-newsletter here! We'll let you know about our latest blog posts, competitions, what's on in the region and lots more.
Related
0 Comments