Guest blog - by James Lambert, MD of Lyme Bay Winery
"Winemaking found me" – why Lyme Bay Winery's MD James Lambert made Devon his home
Lyme Bay Winery is the home of LBW Drinks – a small drinks company producing delicious and award-winning English wine, fruit wine, cider, mead, liqueurs and spirits under the watchful eye of winemaker and managing director James Lambert.
Norfolk born and bred, we asked James how his passion for wine led him cross-country to Devon.
Q: So James, do you come from a family of winemakers?
A: Actually no. I like to say my winemaking career found me. I was working part time at a drinks company in Norfolk while I was at university and I enjoyed it so much I ditched my degree for a trainee management job. Part of my job was in the wine labs testing 20 to 30 wines per day, and I enrolled on a wine appreciation course to broaden my knowledge, which really fired up my enthusiasm for wine. I followed this with my first Wine & Spirit Education Trust course and started looking after wine quality, working with winemakers from all over the world.
Q: That sounds like a great job! So what brought you to Devon?
A: In 2006 Nigel Howard – the founder of Lyme Bay Winery – asked me if I wanted to come and help realise his ambition to make still English wines. There were already lots of wineries making high-quality English sparkling wines, but we both felt that still wines had significantly more potential. After much planning, we planted 26,000 vines in 2009 and 2010 within a stone's throw of the Winery, and in 2015 we launched our English wines to market, which have gone on to win a whole host of awards at home, and internationally. We are also the only English Winery to achieve an A* accreditation for manufacturing quality from the British Retail Consortium (BRC).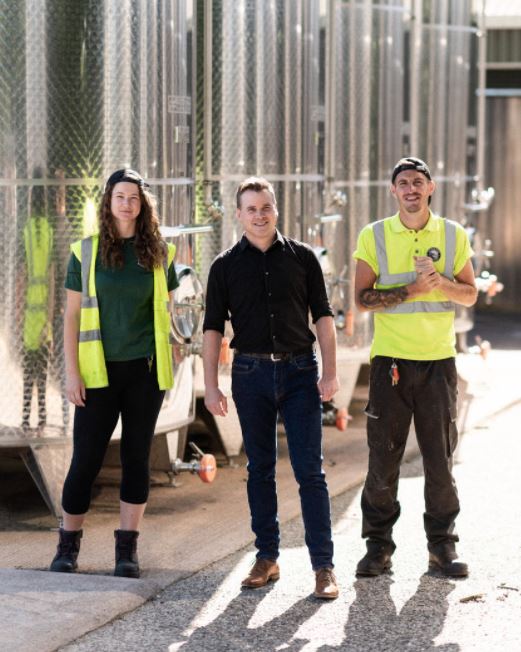 Q: Ah yes, English wine has certainly grown in popularity in recent years. How are you keeping up with this boom?
A: Because our aim is to continue to produce the finest quality English still wines possible we've expanded our reach to source grapes from specially selected growers across the country. The fruits of their harvests have enabled us to create two tiers of quality English still wines focusing on what we call our 'hero grapes': Pinot noir and Chardonnay. The first tier is fruit-driven, approachable wines with a versatile palate, blended to reflect the quality of fruit provided by our partner growers.
The second is Lyme Bay Winery's limited release still wines, which we feel provide a pure reflection of their unique vineyard blocks.
Q: Does your love of wine mean you are also a bit of a 'foodie'?
A: Absolutely! We are lucky enough to have some glorious stretches of the South West Coastal Path winding their way past the beaches on Devon's famous Jurassic Coast World Heritage Site so after a bracing walk there with the dog, my family and I love to grab a bite to eat and there are plenty of great places to choose from.
If we're up early enough, The Kitchen at Slade House Farm in Sidmouth does a hearty breakfast, or we'll stop by the fish shop on the beach at Beer to pick up something fresh for lunch, and our vegan friends love Tierra Kitchen over in Lyme Regis when they visit. And of course I have to give a shout out to The Coffee Factory artisan coffee roastery and café that is right opposite us here at the Winery. There are definitely some days where the Winery team and I couldn't have made it through without their fabulous coffee and cakes.
Q: And where can people buy Lyme Bay Winery's award-winning drinks?
A: There are plenty of local retailers who stock our drinks, as well as big name national supermarkets and wine merchants, but if you are visiting Devon then we'd love to see you at our own shop on site at the Winery in Shute.
We are open from 10am-4pm on Mondays, Thursdays and Fridays, and from 10am-2pm on Tuesdays, and stock our complete range of products plus a wide selection of locally produced food and drinks. If you can't pop in then you can always order from us online with free delivery for orders over £45, and if you order by 2pm we endeavour to deliver within the next two working days.
In the meantime, whether you're planning a visit to the Winery – or you've already been and tried our drinks – we love it when people keep in touch with us on Instagram, Facebook and Twitter.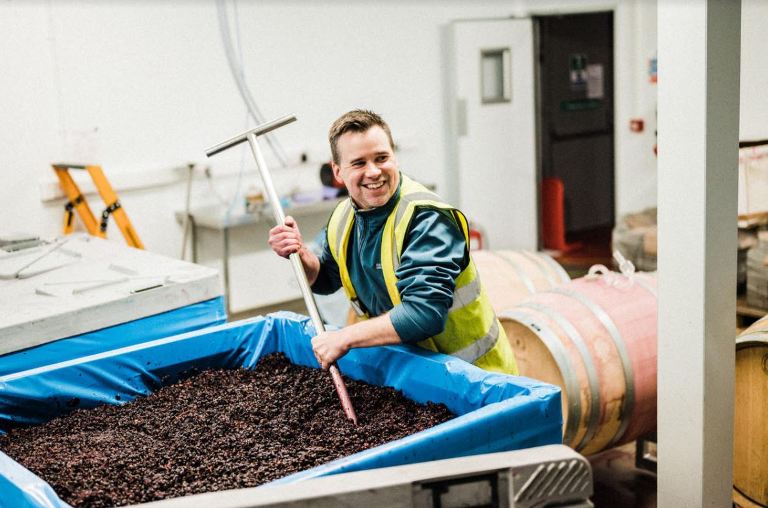 Related
0 Comments