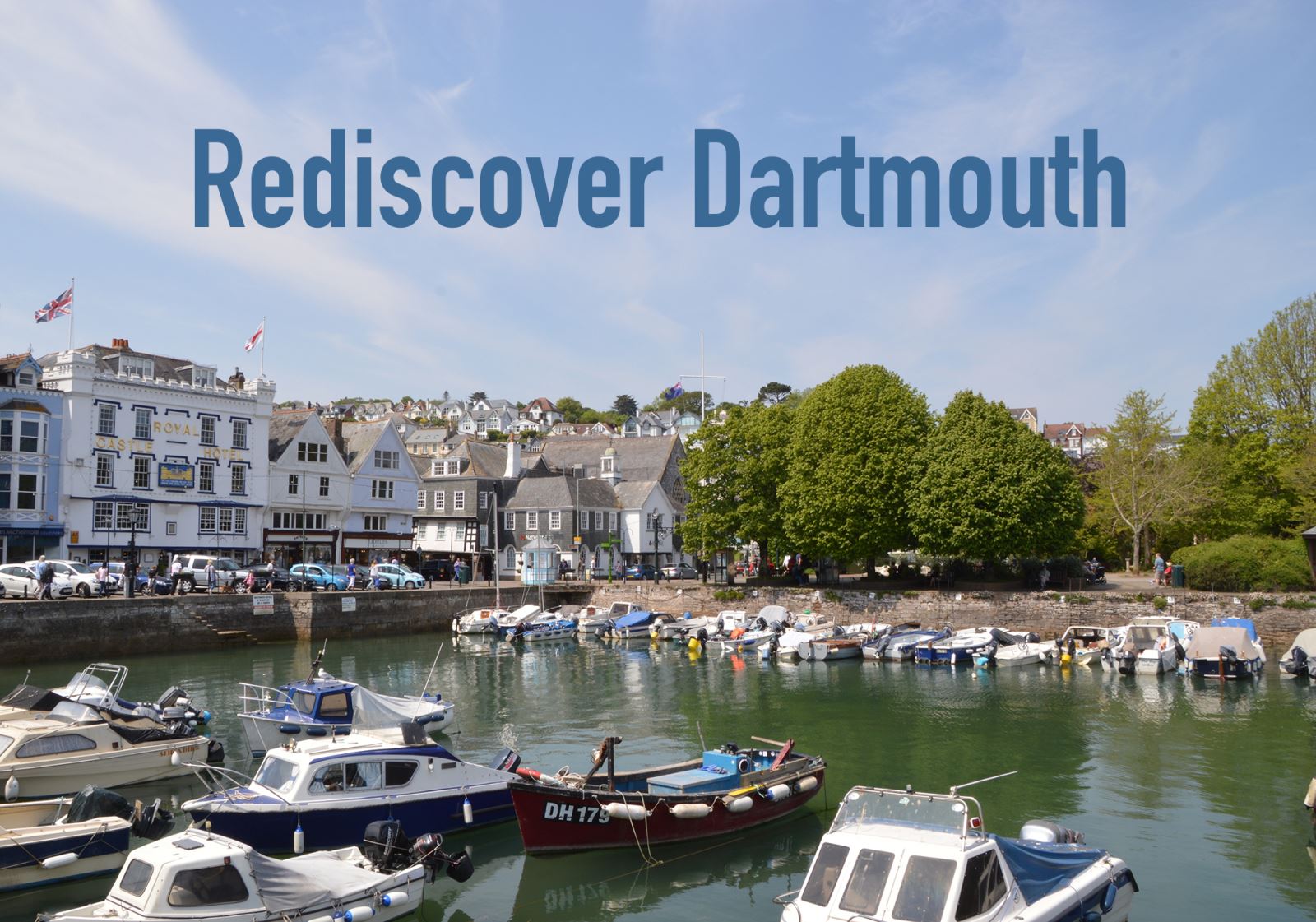 Dartmouth is a bustling town situated on the banks of River Dart in an area of outstanding natural beauty. With landscape reaching from Kingswear, up to Dittisham and down to Blackpool Sands, there are plenty of sights to see and hidden gems to explore in arguably one of the most picturesque towns in South Devon. This market town is immersed in history, why not have a tour around Dartmouth Castle and Britannia Royal Naval College or make a splash with water sports on the River Dart and at award-winning local beaches.
Our Top Accommodation Picks
Dartmouth is home to a variety of places to stay, perfect to suit everyone's tastes and budgets. There is a huge range of self-catered, catered and dog friendly accommodation for family holidays, romantic escapes and last-minute getaways.
Our first recommended stay is Leonards Cove Holiday Village, nestled in the idyllic town of Stoke Fleming, only three miles from the heart of Dartmouth. Self-catered lodges, cottages, mobile homes and camping offer a great base for exploring the area as well as clifftop panoramic views of Devon's coastline, which can be enjoyed from hot tubs or their onsite restaurant, Radius 7.
For a traditional Devon cottage stay, have a look at Nethway Farm. Accommodating up to six guests, these beautiful, self-catered cottages offer a cosy and relaxing stay, only minutes from Kingswear. Nethway Farm are truly unique with their heated swimming pool, sauna and play barn or start the day helping feed the animals and collecting eggs on their farm.
Café Alf Resco offers year-round B&B accommodation in central Dartmouth. Situated above their popular café, their modern and unique rooms are filled with work from local artists and some of their rooms can sleep up to six guests. The Captain's Cabin is their self-catered flat with a balcony for you to enjoy the sunrise over Kingswear. After a hearty breakfast in the café downstairs make use of their central location and start exploring Dartmouth.
Surrounded by a private rewilded valley, Dittiscombe Estate and Cottages have a diverse selection of cottages with private gardens for families to spend quality time in. Hidden in 20-acres of woodland, ponds and meadows are six of their stone barns, most of which are dog friendly.
Hidden four miles from Dartmouth is Mannings Barn, a tranquil retreat bursting with English country character. This barn has one double bedroom and a twin room, with open plan living leading onto views of gardens, orchards and the moors.
Our Top Picks for Eating & Drinking
Well known as being the town's best breakfast spot and voted one of the Top 50 Cafes in England in 2017, Café Alf Resco take pride in their fresh food and drinks, served in a stress-free environment. Meals can be enjoyed whilst listening to local bands or overlooking the river.
Radius 7 was established in 2015 with the aim of using produce from suppliers within 7 miles of Stoke Fleming. A rustic and relaxed setting overlooks sea views and they now offer a takeaway service bookable online.
For fine dining and cocktails visit Dart Marina on the water's edge of the River Dart. Locally sourced fish, meats and wines fill their flavour driven menu. You can also order takeaway drinks and sandwiches from their vintage bus.
For a dining experience dating back over 600 years we recommend Dartmouth Castle. Overlooking the Dart's estuary, dining here guarantees stunning views and a delicious menu.
The Fizz Boat is a fun and unique dining experience on the River Dart. Their fizz, food and sharing platters are the best way to celebrate any event. Menus include a fizzy afternoon tea, sunrise sharing board and local and European meats.
Our Top Attraction Picks
Sea Kayak Devon offer guided trips and courses on the tranquil River Dart waters. These are the perfect way to explore South Devon's coastline and learn a new skill with friends and family.
Enjoy a relaxing and nostalgic trip around Dartmouth with Devon Shire Carriages. Their three working Shire horses will take you on a Wonderfull ride around this seaside town which the whole family can enjoy.
Located in the centre of Dartmouth, Royal Avenue Gardens overlooks the river and is filled with exquisitely planted flower beds, meandering paths and picnic seating for everyone to enjoy the natural beauty of Dartmouth.
Established around 1522, Bayard's Cove Fort was built to protect Dartmouth harbour from attack. Laying on a terrace cut from the riverbank, this Fort is a hot spot for history enthusiasts.
Blackpool Sands is one of the most beautiful beaches in the UK. A long and winding road leads to a secluded, award-winning beach, with water sport equipment available to hire and onsite facilities. Venus Café sells food, drinks and of course, ice creams.
Our Top Undiscovered Places & Things to Do
Built as a guide for mariners to navigate the estuary, The Daymark in Kingswear can be reached by foot and car with panoramic views of Dartmouth, Kingswear and Start Bay. Reaching The Daymark by foot from Kingswear will take you past second world war wire fencing and an emergency coastal battery.
Nestled away in Blackpool Valley, a mile from Stoke Fleming is Michael Sutton's Cellar, a family-run wine merchant and shop. Often traveling far to bring you the best wines from Europe and beyond, Michael Sutton's Cellar also host Party by the Pond events and wine tasting evenings.
To take in Dartmouth's rich history, we recommend walking from Stoke Fleming to Strete on countryside trails. This route will take you through a variety of landscapes, historic tales and dramatic sea views.
Nkuku, based in Harbertonford, is a fabulous undiscovered gem. This lifestyle shop, situated between Dartmouth and Totnes is an incredibly unique place to browse, selling unique home décor and furniture that is eco-friendly, ethical, and handmade. Nkuku even has a quaint café serving the finest artisanal food and coffee. Their menu is locally sourced and with both inside and outdoor seating, it's a great place to relax.
Our final undiscovered place in Dartmouth is the Newcomen Engine, the oldest preserved working steam engine in the world. Built approximately 300 years ago, the engine was designed to pump water out of coal mines. Visitors are able to observe the engine in motion as a hydraulic mechanism operates the valves.
This is just a snippet of what Dartmouth has to offer for visitors and locals. As we edge closer to normality, many businesses and attractions will be opening to full capacity and can't wait to welcome you back to rediscover what they have to offer.
Keep up to date with all things Dartmouth by signing up to Discover Dartmouth's e-newsletter here.
Related
0 Comments