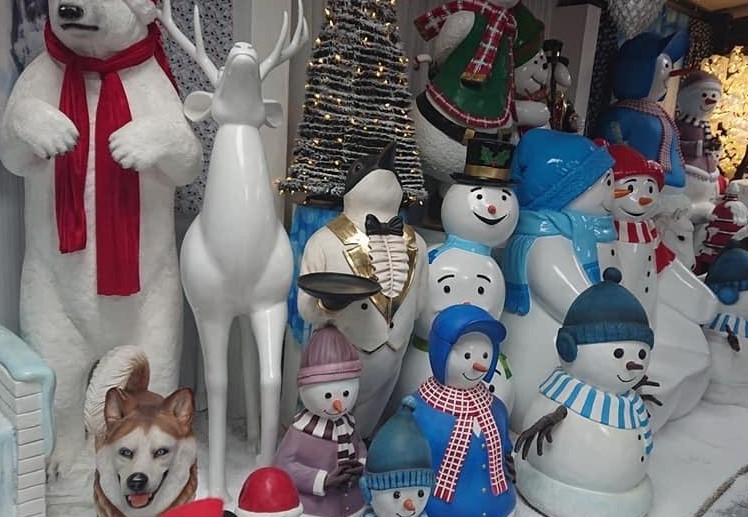 Guest Blog Post – House of Marbles
Whilst you're dashing in and out of shops this Christmas pondering where the festive spirit has gone, you might want to consider putting aside a bit of time for a visit to the merriest place around as Santa really has come to town this year, in Bovey Tracey.
House of Marbles' annual grotto, with Stumpy the Singing Christmas Tree and a new TOP SECRET grotto theme each year, it's certainly one Christmas treat that needs to be ticked off the 'nice list'. It's a jolly-time all-round with prizes, activities, discounts and of course that all important meeting with the big man himself: Santa! Children of every age are welcome, so it's sure to be fantastic magical time from start to finish for the whole extended family too. At just £6.99 per child it's also one of the best-priced Grottos around, with no compromise on experience. No booking in advance is required, just show up on your chosen day, the fun can be enjoyed every weekend from Saturday 16th November, 10am 'til 3pm, until the big day.
Even if you don't have children you can join in with the festivities, because House of Marbles is a great spot for hassle-free shopping. With a spectacular 'Big Tree' that's a feast for the eyes and scrumptious Christmas lunch menu being served from the 1st December, you'll find all your Christmas gifts needs are sorted while benefiting from free parking, no entrance fees and an ever-welcome free gift-wrapping service which will save you a job once you're home. If you're really pressed for time then late-night shopping is taking place in the evening on 21st November with a chance for child-free shopping, tasting station, free fizz and there's even a wreath-making course too (wreath-making sessions have limited spaces so make sure you book in advance).

Next stop in your Christmas adventure to Bovey Tracey is 'the new North Pole' situated at The Jolly Roger. As another free to enter attraction, you won't be disappointed by the wonderful reindeer, elves, Christmas trees gingerbread men and other yuletide characters that we all know and love, year in and year out. You'll find numerous photo opportunities with all the entertaining face cut-outs you can ask for – did you ever fancy being Frosty the Snowman? Well here is your chance! Take away a family photo that will be Christmas-card worthy from your visit.
The last and most mysterious stop on our magical-mystery-tour is Escape The Game (situated on Pottery Road, opposite House of Marbles). This year's special Christmas theme is entitled "Santa Escape: The Grinch's Curse", which fills us with just as much joy as it does suspense about what The Grinch could be up to this time… The opportunity to save Christmas is as heroic a quest as they come, so prepare yourself for the child-within to be thrilled and delighted, the nostalgic anticipation is certain to make you feel just like a kid on Christmas Eve. Pre-booking is a must, and you'll be pleased to know there is a whole range of times and dates, so it will fit perfectly in with all your winter-time plans.
All in all, you will definitely leave Bovey Tracey feeling like Christmas has come to Devon this year, which of course it has!
Other Posts You Might Like
Related
0 Comments