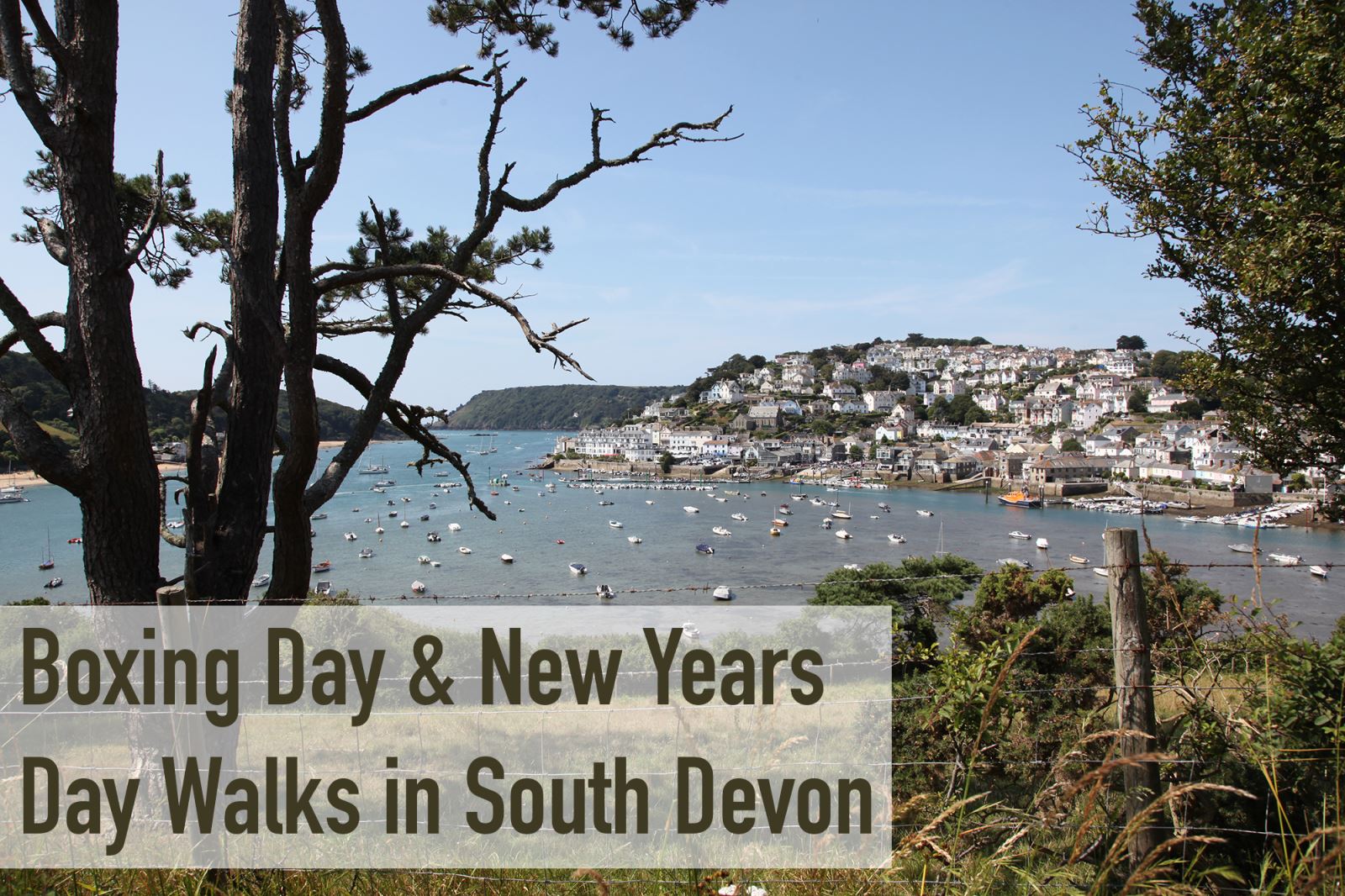 Some kind of walk is a popular tradition for many people after Christmas or New Years Eve. They're the perfect opportunity to spend quality time with friends, wear your gifted winter warmers or for many, simply a chance to walk off some of those festive treats. South Devon has so many picturesque walks for you to enjoy, experience every terrain from sand to woodland, smooth coastal climbs to paths through idyllic Devonshire villages. To help you pick this years' walk, we've created a list of our favourite South Devon destinations…
We're starting our list in Wembury, not far from Plymouth. This moderate 4 mile walk follows some of Plymouth's historic green lanes or "holloways" that connect surrounding fields and villages to the shore. Of course, there are spectacular views across the channel and Plymouth Sound, but what makes this walk so special is the unpredictable surfaces of the lanes as it takes you in a circular route. The uneven, coastal footpath truly transports you to ancient times.
In the beautiful South Hams, you will find the dramatic walk from Hope Cove to Bolberry Down. Whilst on this walk you will discover scenes and stories of shipwreck and pirates, then wander down winding lanes through the tranquil fishing village of Hope Cove. Descents on this 4.5 mile coastal path are long and steady, suitable for most abilities.
Salcombe to Snapes Point is the perfect walk for members with varying abilities. This circular route has two options, either a shorter 2.5 mile walk or 4.5 miles. Follow Salcombe upstream and enjoy varying scenes of springs, small islands of land and brisk coastal winds. Both lengths of walks have coastal, riverside and inland sections, allowing you to experience all of South Devon's glorious views.
The Kingswear to Greenway walk will perfectly suit any avid walkers, history lovers and literature enthusiasts as this route leads you through the Greenway Estate, home to the infamous Agatha Christie. Starting near the mouth of the River Dart, Kingswear is a quaint town filled with unique shops, restaurants and historical attractions. Follow the river 4.5 miles up the estuary on footpaths and winding roads for varied scenery and stunning views across the river.
We understand the challenges of getting family together for boxing day and finding a walk that suits everyone's taste and requirements. Berry Head is a great walk for harbour, town and sea views. Starting off in the seaside harbour of Brixham, this route runs through the town, around the headland and back into the town. Benefit from all the amenities of the town and coastal paths along the cliffs. This walk is circular, so why not celebrate finishing the walk with a refreshing drink at one of Brixham's beautiful pubs. For those looking for a shorter walk, you could just drive to Berry Head National Nature Reserve and wander around the gorgeous area.
There are plenty of beautiful walks in and around Exeter, and Haldon Forest is located slightly south of the main city. Made up of 3,500 acres of woodland, Haldon Forest is an immersive setting for walkers, cyclists and horse riders this festive season. There are walks for every ability of walker as well as orienteering routes for something more challenging. Observe wildlife not found on South Devon's coastal walks then refuel at the forest's Ridge Café.
For a shorter, leisurely town walk, we suggest Exmouth town trail. This walk is approximately 3.5 miles long and is suitable for all abilities. There's plenty to see whilst out on this walk, from Churches and museums to varying wildlife though the town and riverside. Winding around Exmouth streets, this walk is perfect for pushchairs, wheelchairs and walkers that prefer a flatter surface without sacrificing a lovely backdrop.
Don't leave your fury friend at home, bring them with you to Hooken Cliffs. Located between Beer and Branscombe, there are steep ascents and descents, exciting wildlife to befriend and thick vegetation overflowing with exciting new smells on the clifftop for dogs to love. Starting in central Beer, this ramble through Hooken Cliffs will unveil a 1790s landslip, stunning panoramic views and vivid red cliffs for you to admire. Nearly all the beaches are dog friendly, so it's a great one to take your pooch too.
Situated on the outskirts of Dartmoor is Okehampton, a town with a reputation for being one of the walking centres of Devon. Overlooking the moors, Okehampton has great walking, cycling and riding routes. Our favourite walk meanders through north Dartmoor then circles round to finish near the town center. This walk uncovers medieval longhouses, Deer Park hunting lodge and Okehampton Castle, brilliant attractions that are well worth stopping by. Enjoy varying terrain, including green lanes, fields and woodland paths. The surface is often wet and muddy, especially in the wetter months, so make sure you bring spare shoes before dropping in to one of Okehampton's local pubs.
For all things South Devon, be sure to sign up to our e-newsletter here. We'll keep you posted with the latest competitions, blog posts, events and more!
Related
0 Comments