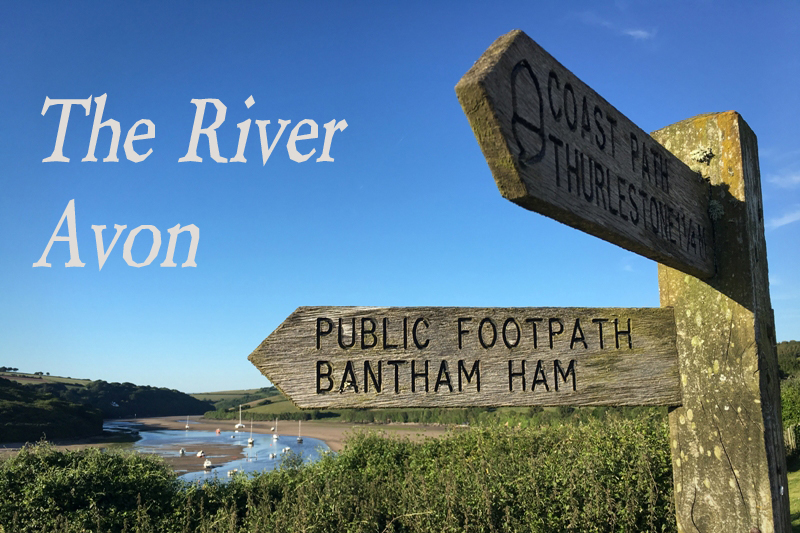 The River Avon, also known as River Aune, begins its life 460 metres above sea level on southern Dartmoor and travels 23 miles down to the coast at Bigbury Bay. Throughout its journey to the sea, the River Avon is joined by many other smaller tributaries, including Heng Lake, Bala Brook and Heathfield Brook.
The first main focal point of the Avon River, on its way towards the coast, is Avon Dam, not too far from South Brent. The dam was built in 1957 and forms the Avon Dam Reservoir. This reservoir is ideal for stunning moorland walks, like the one which can be enjoyed from Shipley Bridge to the reservoir. It is around two and half miles from the car park at Shipley Bridge to the reservoir and once there you'll be greeted with mesmerising lake views and the perfect spot for a picnic or afternoon in the Dartmoor sunshine.
From Avon Dam Reservoir, the river continues to make its way to the edge of Dartmoor National Park and on towards South Brent. This large village is a quintessentially Devon settlement with unique shops, cafés and a real welcoming community atmosphere. Arguably its most attractive feature though is its gorgeous setting on Dartmoor and its close proximity to many of the moors' popular spots.
Passing through South Brent and leaving Dartmoor National Park, the River Avon or Aune travels through Avonwick and enters the South Devon Area of Outstanding Natural Beauty (AONB). Meandering its way peacefully through the magical Devon countryside with the South Devon AONB cradling it either side, the next main settlement of interest is Loddiswell. Here the Avon skirts the village on the eastern side before bearing west. Loddiswell is a pretty place and offers superb walks along the river; it's also just a few miles from the bustling market town of Kingsbridge.
After traversing by Loddiswell, the river makes its way past Aveton Gifford before beginning to open up to the Avon Estuary. The Avon is tidal up to the weir at Aveton Gifford and this area is perfect for exploring on foot. One great way to discover this diverse habitat is by enjoying the Avon Estuary Walk. Follow the estuary and keep an eye out for varied birdlife as you amble alongside it towards the estuary mouth at Bantham. If you wish to find out more about the Avon Estuary Walk, head to the South Devon AONB website here.
The Avon Estuary mouth is a hive of activity, with Bantham Beach on one side and Bigbury Beach on the other. Bantham Beach is a popular sandy expanse most notable for its surfing scene and Bigbury Beach is a hit among families with the opportunity to catch a sea tractor over to Burgh Island. Please click here for further information on Bantham Beach and for additional details about Bigbury Beach, click here. You can also find out more about Burgh Island here.
The River Avon offers a wealth of stunning scenery, walks and river-based activities for visitors and locals to enjoy, so it's truly worth taking sometime whilst you're in South Devon to explore it!
Keep up to date with all things South Devon by signing up to our e-newsletter here. We'll let you know about our latest blog posts, competitions, what's happening in the region and plenty more!
Other Posts You Might Like
Related
0 Comments