Visit South Devon is proud to introduce the next set of videos in our series, once again produced by Soundview Media. The four new videos are featured in different places across the website and provide stunning visuals of the various places and things to do across the region. We hope these videos will help visitors to see how beautiful this part of Devon is and what fantastic activities can be enjoyed. Read on to find out more about each video and where you can watch them.
View All videos on our YouTube Channel Here.
Our first video focuses on the staggering coast of South Devon and can be viewed on our South Devon Coast page here. From Plymouth to just west of Lyme Regis the coastline of the region is packed with hidden treasures and there's many a way to explore it.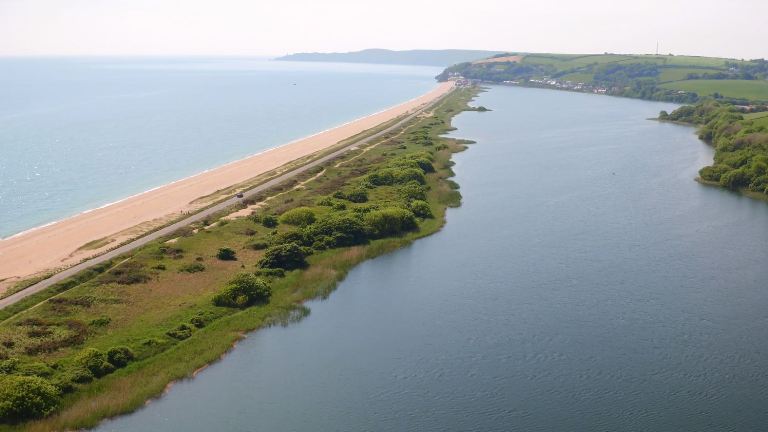 Featured in the video are SeaSports South West, a company based in Teignmouth that offer lots of watersports for you to try including sailing and kayaking. Rockpooling is also a popular activity on the South Devon coast, the rockpooling shots in the video are of Wembury Beach – a hotspot for the pastime here. During the piece you will also see a cruise by Stuart Line Cruises; they offer a range of river and coastal cruises offering a different perspective of the coastline.
South Devon boasts part of the Jurassic Coastline and included in the video is a short snippet showcasing Seaton Jurassic. Here you can learn more about the amazing history of the Jurassic Coast and the mystical creatures that once inhabited it. Another major part of the coast in this part of the county is the South West Coast Path which can be seen towards the end of the video. It runs the whole stretch of the South Devon coastline and offers unrivalled views of the magnificent surroundings as well as the opportunity to discover hidden coves and beaches.
To watch our video 'Explore the South Devon Coast' on YouTube, please click here.
Our second new video shows off the diverse and glorious countryside of the region and can be seen on our South Devon Countryside page here. From a national park to winding rivers scattering the landscape, the countryside in South Devon offers beauty to be enjoyed in every part.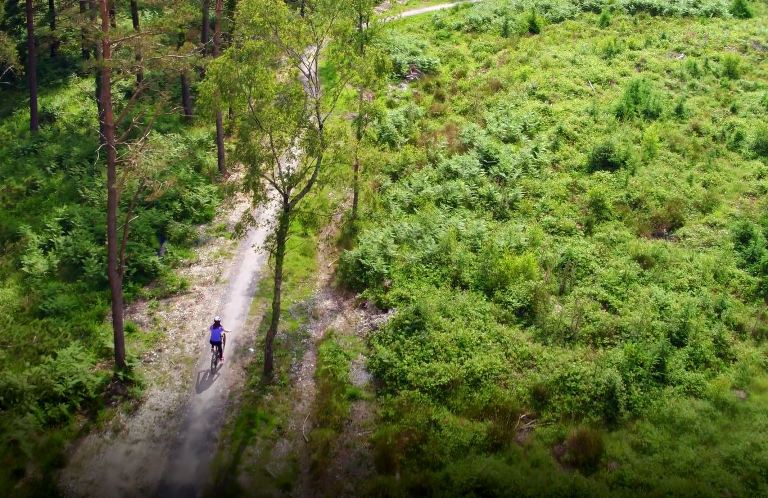 The opening scenes of the video proudly display Dartmoor National Park in all its glory, with tors, reservoirs, rivers and forests, no holiday to South Devon would be complete without a trip to the moors. Another area that should be on your list is the Blackdown Hills Area of Outstanding Natural Beauty (AONB) which can also be seen on the video; its home to gorgeous landscapes as well as historical sites. As can be viewed in the video, Dartington Hall near Totnes is home to beautiful gardens – a relaxing place to enjoy a walk or simply to contemplate.
The South Devon countryside has an abundance of villages and towns with lots of great local produce to buy. Kingsbridge Farmers Market features in the video and is a regular market offering a fantastic selection food and drink made locally, the perfect place to pick up a souvenir or gift. The closing shot is of Slapton Ley National Nature Reserve, the largest natural freshwater lake in the south west and a popular site among bird watchers and wildlife enthusiasts.
You can watch our new video 'Discover South Devon's Countryside' on YouTube here.
Our third video showcases some of the fascinating history held within South Devon and is on the History & Heritage page of the Visit South Devon website here. With prehistoric settlements, heritage railways and captivating castles, there is plenty to be unearthed from days gone by in the region.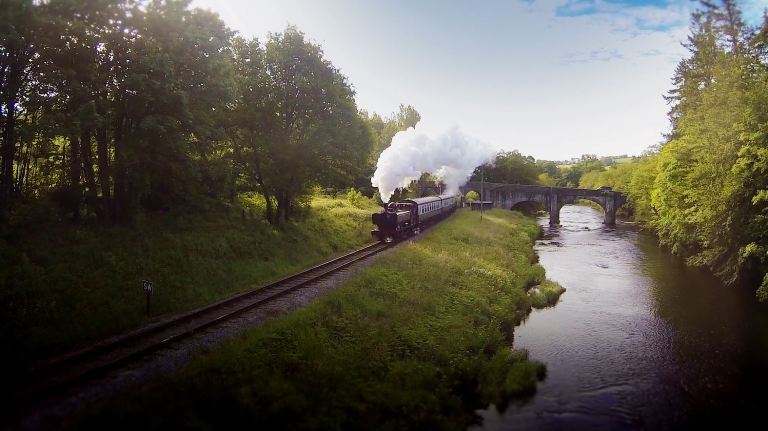 Powderham Castle near Exeter opens the video and is a popular family day out; they often have events and activities taking place as well as beautiful grounds to be explored. Another castle at the start is Dartmouth Castle which rests on the mouth of the River Dart. Now looked after by English Heritage, the castle is an artillery fort built to protect Dartmouth harbour. Shown in the video is also Hembury, an Iron Age hillfort within the Blackdown Hills AONB. The city of Exeter boasts plenty of historical buildings, most notably Exeter Cathedral which can be seen in the piece and is a magnificent display of intricate architecture.
The steam train shown in the video is one of two heritage railways in the region and is South Devon Railway. Between Buckfastleigh and Totnes, a ride on the South Devon Railway is enjoyable for the whole family and there are often events taking place such as Santa by Steam at Christmas. Another heritage transport system that is featured is a horse-drawn barge on the Grand Western Canal in Tiverton. Finally, the video includes Hallsands, a village that was lost to the sea in 1917.
To watch our video 'Uncover the History & Heritage of South Devon' on YouTube, please click here.
Our fourth and final video of this set is about ways of being active during your trip to South Devon and appears on the Active page of our website here. From horse riding to hiking, swimming to zip lining, South Devon has a wide range of activities for you to do and try whilst you're here.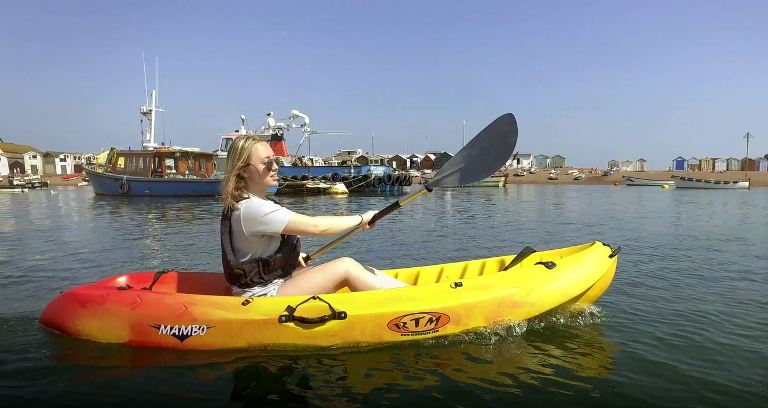 The kayaking that can be seen towards the start of the video is courtesy of EXE Adventures, a watersports specialist in Exeter which offer kayaking and canoe hire as well as lots of tours around the area. Haldon Forest Park is featured and the large forest has plenty of walking and cycle trails for all abilities and ages to enjoy. Go Ape is also situated at Haldon Forest and is seen showing their high ropes course which includes adrenaline filled walks and zip lines through the tree tops.
If you'd like to have a go at indoor climbing, Clip N Climb in Plymouth have a range of climbing facilities a few of which are showcased in the feature. Heading away from the cities and towards the coast, surfing is popular throughout Devon. One spot that is known for this in the southern half of the county is Bantham Beach which can be seen in the video. SeaSports South West are shown towards the end of the piece and are a company in Teignmouth who offer lots of different watersports for you to try including windsurfing and sailing.
You can watch our new video 'Get Active in South Devon' on YouTube here.
We hope you enjoy our new selection of videos and it gives you some inspiration of things to do, places to visit and landmarks to see whilst your on holiday in South Devon.
Don't forget to share your photos of South Devon with us on Instagram by tagging us @visitsouthdevon or using #southdevon – we might even feature your image on our page!
Related
0 Comments