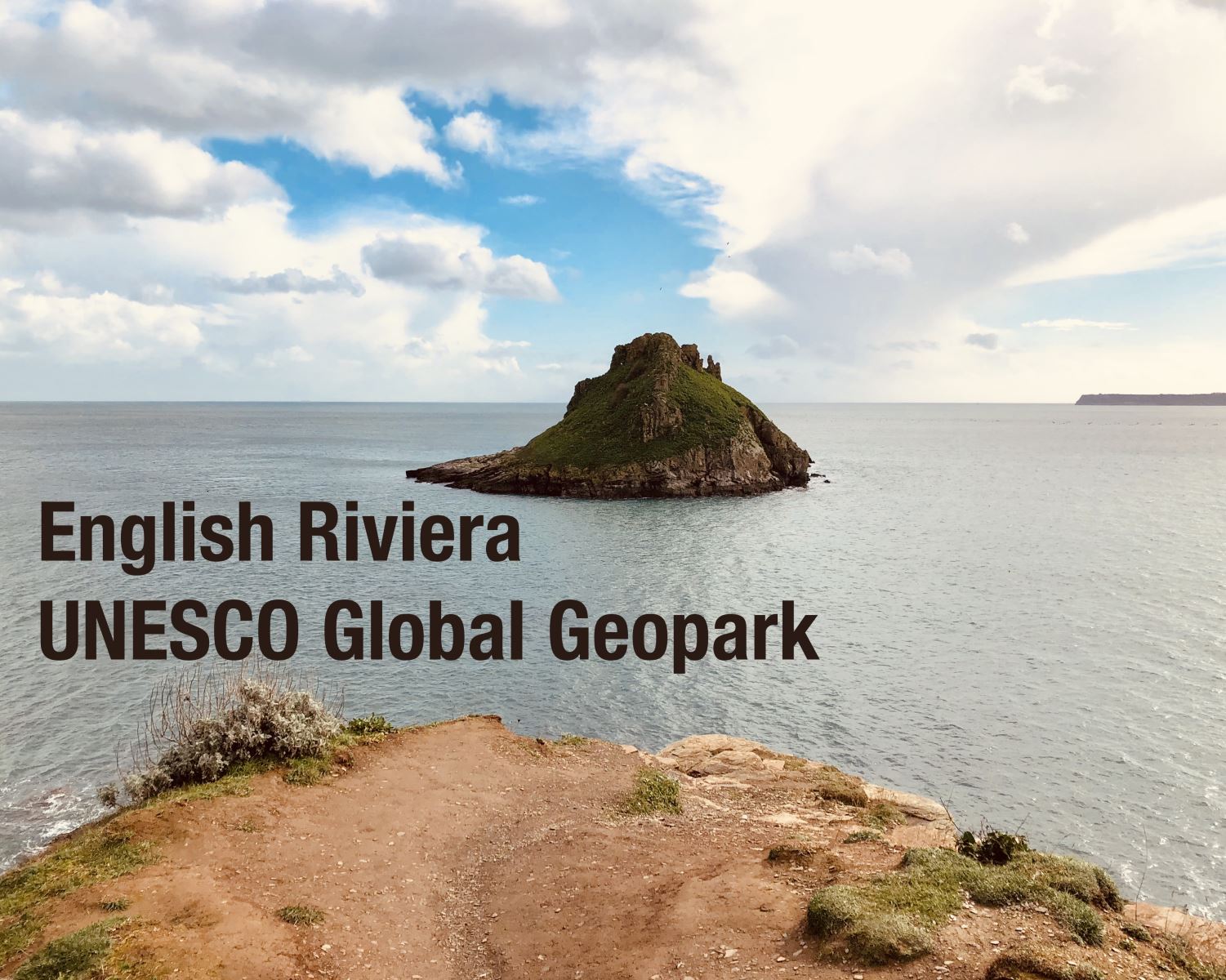 The stunning English Riviera, also known as Torbay, consists of three coastal communities; Paignton, Torquay and Brixham. It is primarily viewed as a hotspot for holiday makers due to its mild climate and abundance of beaches as well as attractions, restaurants, bars and variety of events. It is also home to the highest concentration of Blue Flag beaches in England.
However, this trio of bustling towns and the area are also recognised as a UNESCO Global Geopark. A UNESCO (United Nations Educational, Scientific and Cultural Organisation) designated Geopark signals an area that is globally recognised as a geological place of interest and therefore the sites and landscapes are managed with a holistic concept of protection, education and sustainable development. At present, there are only 7 UNESCO Geoparks in the United Kingdom making the English Riviera a very special place indeed.
The English Riviera received its status in 2007 for its rich geological, cultural and historical heritage. At the time it joined, there were just 57 Geoparks in the entire world, nowadays this number is 147. Geologically the area has seen vast extremes throughout the ages, from a tropical warm seascape of the Marine Devonian to the landscape of a Permian desert. The English Riviera has played its part in geological and archaeological sciences too, including the Huttonian Theory, the naming of the Devonian period and William Pengelly's excavations of Kents Cavern in Torquay helping to prove the presence of cave dwelling humans.
The Geopark covers 32 geosites which tell the story of the land over 3 geological time periods, these include lots of quarries, Berry Head, Kents Cavern, many coves and more. Hopes Nose in Torquay is a nationally important site for mineralogical structures as hydrothermal fluids caused the formation of gold and rare palladium minerals. Brixham Cavern, discovered in 1858 and also known as Windmill Cave is a Scheduled Ancient Monument where excavation revealed hugely important remains such as mammoth, cave lion and wolly rhinoceros. Between Black Head and Anstey's Cove in Torquay, you'll find the only significant outcrop of igneous rock. You can find out more detailed information about each of the incredible geosites on the English Riviera Geopark site here.
So next time you enjoy a trip to South Devon, try to make a visit to the English Riviera and explore its fascinating history at one of the amazing sites, there's truly more to this thriving bay than meets the eye.
Keep up to date with all things South Devon by signing up to our e-newsletter here.
Other Posts You Might Like
Related
0 Comments