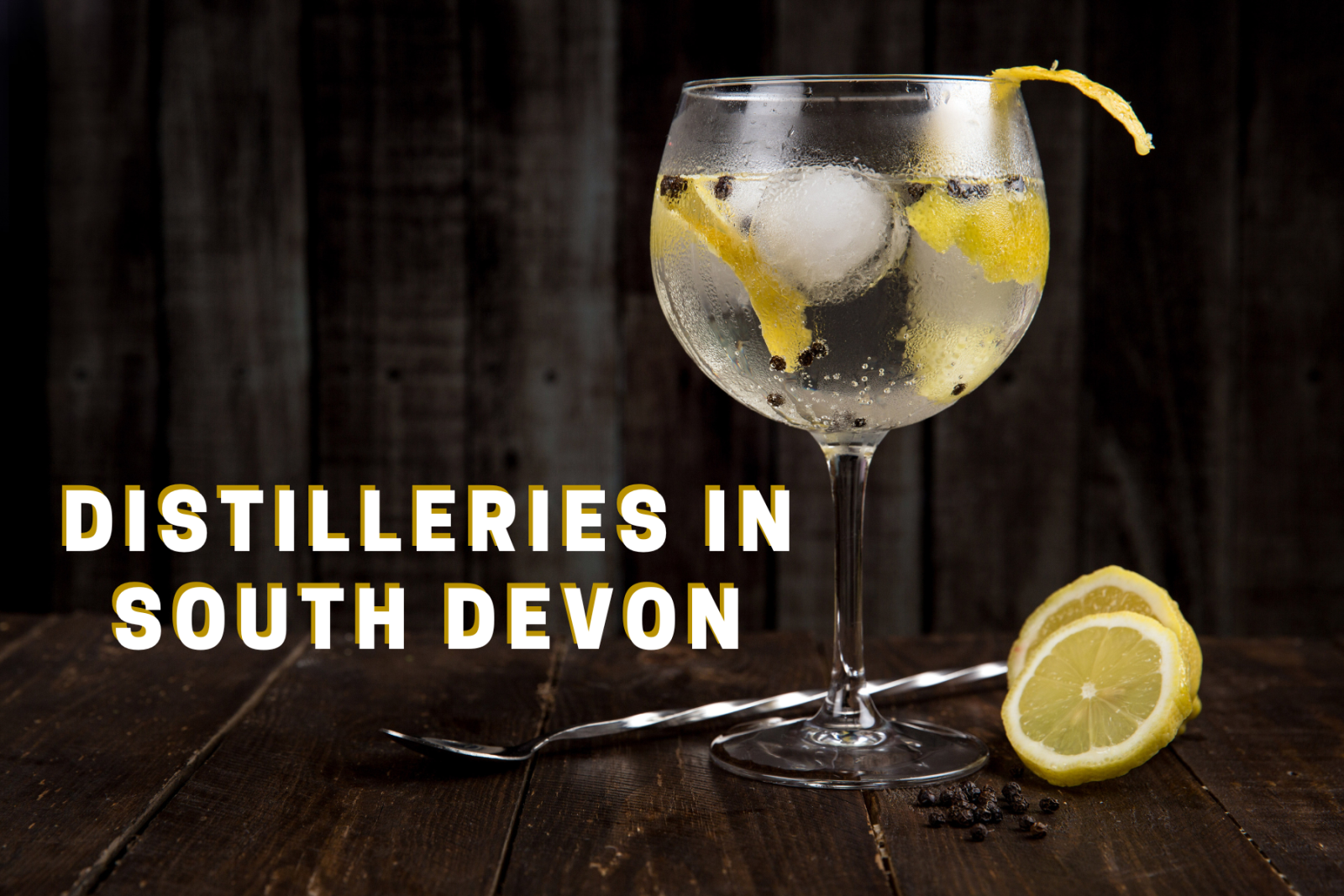 Devon is known for many great things, from our stunning coastlines to the traditional Devonshire cream teas. It's also known for our vast selection of locally produced alcohol. Throughout the region, we have lots of independent and unique distilleries who lovingly produce sensational gins, vodkas and rums. Discover the distilleries of South Devon below.
Nestled on the edge of Dartmoor National Park, Dartmoor Whiskey Distillery are Devon's first and only single malt whiskey producer and pride themselves on producing unique, excellent tasting whiskey from every barrel. Using the finest local ingredients and fresh Dartmoor spring water, each bottle is made using a single malt and is aged in an individual cask for unique flavour and colour. They also welcome customers to visit the distillery for one of their Whisky Tasting Experiences, available every Saturday.
Exeter Gin is a family-run business operating in the seaside town of Teignmouth, on the outskirts of Exeter who also own Granny Garbutt's Gin Distillery. Both Gins are based on heritage and have won a number of awards; Exeter Gin tells the story of the city's rich history and uses botanicals relating to the roman era whilst Granny Garbutt's Gin reflects the family's life in the 1920s. Exeter Gin contains a gin school in which you can experience a tour and tasting, or even make your own gin with their help of their knowledgeable distillers.
Located in the heart of Salcombe, Salcombe Gin create luxurious gins using the finest botanicals and water from Dartmoor to create a perfectly balanced drink. Their distillery also contains a light and airy bar and they host a gin school where you can distil your own bottle of gin.
The Dartmouth Distillery Co nr, Ivybridge
The Dartmouth Distillery Co. can be found at The Calancombe Estate near Ivybridge. Full-bodied and refreshing, their gin is made with herbs, flowers, fruit and spring water from the Calancombe Estate.
Plymouth Gin Distillery, Plymouth
Perhaps one of the most recognisable and oldest Devonshire Gin, Plymouth Gin is a style and brand of gin that has been distilled on the very same premises on the Barbican in Plymouth since 1793. The distillery offers tours and tasting experiences and also have a stunning, traditional-looking bar.
Devon Distillery, Torquay
Situated in Torquay, Devon Distillery not only have a gin school, but they also have a rum school if that's your spirit of choice. They have a fabulous, unique mobile distillery called 'Ginny,' a converted 1973 VW pickup truck, which can be booked for events too.
Thunderflower Gin is a nano-distillery based in Teignmouth. They create their gin in small batches using only vapour infusion to extract the flavour from the botanicals and use pure, spring water from Dartmoor to dilute the gin.
Two Drifters, Exeter
Rum producers Two Drifters are an environmentally friendly and carbon negative distillery based in an aircraft-style hanger near Exeter airport. It started off being a brewery and a distillery but due to popular demand, they converted all their equipment to creating delicious-tasting rum.
Copper Frog Distillery, Exmouth
Located at Exmouth Marina, Copper Frog distillery is Exmouth's first and only distillery. They're a small, family-run business whose gin embodies 'the spirit of Exmouth' by using local Devon suppliers and organic ingredients where possible.
The Gin Nest is a gin school based in Torquay where you can create your own gin using a traditional copper pot still. During their sessions you'll also learn about the history of gin, the different methods to make it and how different botanicals can change the flavour.
Award-winning gin makers Papillon Gin are a Dartmoor-based distillery, located in Moretonhampstead. As well as traditional gin botanicals, they use 'Dartmoor flavours' such as fresh gorse flowers from the moor, nettles and Devon violets.
Exeter Distillery, Exeter
Producing a wide range of spirits such as rums, gins, vodkas and even an apple pie moonshine, Exeter Distillery are unique alchemists who also offer tasting sessions as well as hosting live music and DJs in their bar.
Quayside Distillery, Exeter
Situated on Exeter's historic Quay, Quayside distillery are a bar, gin school and distillery who use a modern method of creating gin using vacuum distillation. Join them in their 'lab' to learn the fundamentals of building a well-balanced gin whilst creating your own unique recipe.
Brixham Gin are a family-run, seaside gin distillery producing premium quality small-batch gin inspired by their local surroundings. They were the first gin to be distilled in Torbay and love to show customers their process.
Black Tor Rum, Exeter
Blended in the wild foothills of Dartmoor, Black Tor Rum produce specially selected Caribbean rums, barrel-aged for 8 years and augmented with granite filtered local spring water.
To ensure their rum meets the highest standards, Hattier Rum use only the purest water supply, which comes from Dartmoor and is bottled at the source. Hattiers rums are an independent and family-owned rum distillery who create exceptionally blended rum to be enjoyed by those who love the spirit and by those who are new to it.
Crafted in micro batches, TORS vodka is made with Dartmoor's endless supply of fresh water. Much like it's granite hill tops that it's named after, this Vodka stands alone in its field. They take great care and time to produce their wonderful, smooth-tasting vodka.
Established in 2020, Devon Rum have certainly made a name for themselves in the distilling world. They've won awards for their spiced and flavoured rums, which are hand-crafted with pride and passion and use only the highest quality ingredients to give full-bodied flavours.
Sidmouth Gin is a small, family-run distillery who use botanicals sourced fresh from the beach and surrounding Sid Valley area, giving their gin a true taste of Sidmouth. They currently boast two awards for their gins.
Devon Cove creates exceptional vodka using King Edward Potatoes which are lovingly grown on their family farm overlooking the beautiful fishing village of Hope Cove. Their copper pot, single distilled vodka is handcrafted in an artisan distillery, made only from the finest ingredients, to ensure its smooth, luxurious taste.
Keep an eye out for some of these names when you visit our restaurants and bars and many of them can be bought online if you'd prefer to experience them in the comfort of your own home. If you'd like to find out more about our Devonshire alcohol, take a read of our Vineyards & Wineries blog post.
If you enjoyed reading about our wonderful distilleries in South Devon, sign up to our newsletter or follow us on Facebook, Twitter and Instagram where we'll keep you posted with all our latest blog posts, competitions, events and more.
Related
0 Comments