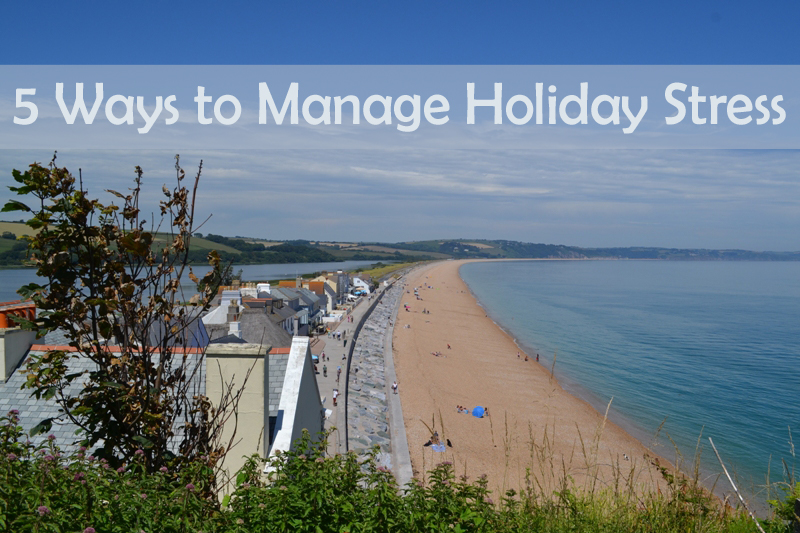 Guest Blog Post* - TextMagic
Holidays are a great way to kick back, relax, and let yourself catch up on all the activities that you didn't have time for the whole year round due to a grueling work schedule.
To do so, your first priority should be to pick a destination that allows you to truly relax – such as South Devon; the area really has something for everyone.
From picturesque, Instagrammable locations around the areas of Paignton and Ivybridge to areas for those who like to indulge in eco-travel, this is the perfect place to plan your next holiday.
But even when you are heading out to such an exotic locale, holidays can be a major source of stress.
According to Healthline, 62% of people anticipate increased stress during holidays. As such, you might not be able to enjoy your vacation like you are supposed to. But with a little bit of time management, lifestyle tweaks, and pro-planning, you can let go of any undue stress and make your upcoming trip to South Devon perfect – exactly like it's supposed to be.
Here are the top five recommended ways to manage stress during your holiday trip.
1: Keep A Schedule And Budget For Everything
When we talk of budget, it's usually about limiting the amount of money we are going to spend. Yes, that's important, but you've got to remember that you can go overboard on a lot of other things apart from your finances.
What you need to do to is to keep a tab on everything and not splurge if you want to keep yourself sane and not feeling too exhausted during your trip.
Vacationing in South Devon, you might feel the urge to visit every place on your list, but you need to limit yourself and stick to a certain schedule. Trying to visit too many places at once not only takes the zing and beauty out of the whole trip, but also makes things extremely hectic.
It's best to be picky; we only have 1440 minutes in a day and you need to ensure that you have enough time and money left over for everything that you want to do.
2: Take Care Of Your Body Above Everything Else
It's alright to party late into the night during your holiday trip in South Devon, as the life outside of your hotel can be pretty amazing and exciting. But never commit to any of this at the expense of your body and health.
This essentially means that you should not get less sleep or not have enough time to just sit back and enjoy a cup of coffee all by yourself.
So whether you're out for the Yealmpton Show or want to cycle in Haldon Forest Park, you won't be able to do any of that if you find yourself exhausted and drained out too soon into the trip.
3: Don't Force Yourself Into Doing Something You Don't Want To
Your friends or coworkers might be into extreme sports or adventure travel – but if you're not interested in it, don't pressurize yourself into doing something similar.
It's perfectly fine if you want to have a quiet vacation in South Devon all by yourself – only opt for things during your holiday that you would love to travel and explore.
4: Plan In Advance So You Can Get Off The Grid As Much As Possible
We all live in a hyper connected world, and even when we're not at work, our devices make us feel like we are falling behind. You might be sitting in the stands of Newton Abbot Races and wanting to have a good time watching the fabulous races, but that important email you saw in the evening might be playing on your mind.
Getting off the grid is super important during holidays; but that doesn't mean that you just switch off your smartphone and laptop – this will only stress you out more.
What's better is that you schedule things beforehand so that everything is manageable and doesn't bother you during the day.
For instance, set out a time in the morning to go through your emails and reply to anything that is urgent before you head out from your hotel. Similarly, use tools like Text Magic's bulk SMS service to schedule your social messages in advance – remember, effective planning is key here.
5: Ask for Help Whenever You Feel Overwhelmed
Preparing yourself for a visit to South Devon can make you feel like you just can't decide on what to visit, where to stay, or what to indulge in while there.
It's fairly common for people to get anxious when they are presented with a lot of great options, but they only have a limited time and budget.
In such a situation, a friend who has previously been there can help you out or you can contact the local guide before you embark on your journey. Simply put, if you're feeling overwhelmed and want help, don't be afraid to ask for it.
Holidays and vacations are the perfect time to sit back, relax, and spend quality time with your loved ones – without having to worry about work.
The only way to combat stress is through effective planning – set a budget, use smart tools to schedule work related tasks, create a schedule, etc. This will help you neutralize feelings of stress and transform them into something much more positive.
*Sponsored
Other Posts You Might Like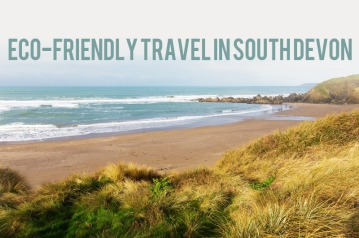 Related
0 Comments