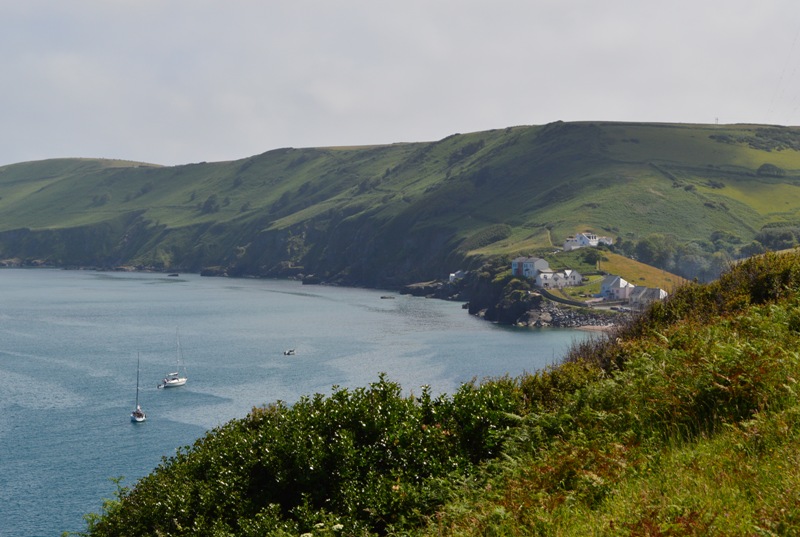 The South West is full of top family attractions, staggering coastline and undulating countryside, but South Devon is also home to some rather unique places to visit. From prehistoric caves and underground passages to a garden filled with pixies and allegedly the narrowest street England – have a read below of our top 10 weird and wonderful places in South Devon to give you some inspiration for your next trip.
Found in the English Riviera resort of Torquay, Kents Cavern is considered one of the most important Stone Age sites in Europe. Explore the caves on a guided tour and learn about their prehistoric inhabitants, it's a fascinating experience for those of all ages. Please click here for further information about Kents Cavern.
Beneath the vibrant shops of Exeter High Street are a series of hidden underground passages from the medieval times. The system was built in the 14th century and used to bring clean drinking water to the city through lead pipes from natural springs. Visitors can enjoy a tour through some of them as well as interactive exhibits. Find out more about Exeter's Underground Passages here.
Swept away by the sea in the early 20th century, the lost village of Hallsands was once a flourishing coastal community. The village was washed away on the night of the 26th of January 1917 due to a combination of high tides and strong winds leaving just a single house standing by the 27th of January. The views across to Start Point are breath-taking and the area is popular among South West Coast Path walkers. More details about Hallsands can be found here.
This area on Dartmoor National Park is rife with conspiracies due to a strange incident that took place years ago. Just outside of Postbridge in 1977, a couple were taking a walk and left stunned when they came across a herd of dead ponies. From extraterrestrial to disease, many theories were constructed; however no answer was ever given even after investigation. The area itself is just another beautiful part of moorland but if you're into UFO's and such it may be worth a visit. Please click here for more details about Hollowcombe Bottom.
On Fore Street in the vibrant town of Totnes lays the Brutus Stone. Legend has it that Brutus the Trojan, who was the mythical founder of Britain, first stepped off his ship on to the stone and spoke the words: 'Here I stand and here I rest. And this town shall be called Totnes'. Although the stone has other explanations, some much more rational, the mystery that surrounds it still draws people to have a look. You can learn more about the Brutus Stone here.
Situated in the countryside town of Ottery St Mary in East Devon is a circular weir known as the Tumbling Weir. The structure allows water to join the River Otter from a man-made stream. The cascading water is a beautiful sight and a lot of history surrounds the town of Ottery St Mary, the weir and the manufacture of wool. Find out further information about the Tumbling Weir here.
Once thought to be the narrowest street in the world, Parliament Street is located in the heart of Exeter linking the High Street to Waterbeer Street. The street dates back to the 14th century and was originally called Small Lane, until it was changed to Parliament Alley and then to Parliament Street. It is now believed to be the narrowest street in Britain measuring less than 25" at its narrowest point. Further information about Parliament Street is available here.
Dartmoor Prison Museum, Dartmoor
On Dartmoor National Park in Princetown is HM Prison Dartmoor, firstly it held prisoners of war and it then became a criminal prison in 1850. The Dartmoor Prison Museum is a fascinating attraction offering insights into the lives of prisoners, famous escapes, uniforms and more and will be an intriguing experience for all.
Beer Quarry Caves, Beer
In the beautiful fishing town of Beer, the Beer Quarry Caves can be found. These caves hold 2000 years of heritage and history, an incredible display of mining throughout the years can be discovered and Beer Stone has been used at many famous buildings including the Tower of London and Exeter Cathedral. A visit to Beer Quarry Caves will not leave you disappointed.
Ten Commandments Stones, Dartmoor
Overlooking Dartmoor on the side of Buckland Beacon you'll find the two engraved granite slabs of the Ten Commandments Stones. Originally carved in the 1920's, the stones can be found at the end of a gentle 1 mile walk which offers stunning views. The stones have recently under gone an extensive restoration programme involving re-cutting the letters so visitors today can enjoy the stones in all their glory.
And one for luck!
Set in the depths of Dartmoor National Park in Dartmeet is Pixieland. Although just a garden pickled with pixies and gnomes and a gift shop, the site is extremely popular among visitors and kids who will love the dressing up outfits left out for guests to enjoy.
South Devon is full of unusual attractions and we're sure there is something to suit everyone. Don't forget to share your snaps of South Devon with us on Instagram by tagging us @visitsouthdevon or use #southdevon, we might even feature your photo on our page!
Other Posts You Might Like
Related
0 Comments