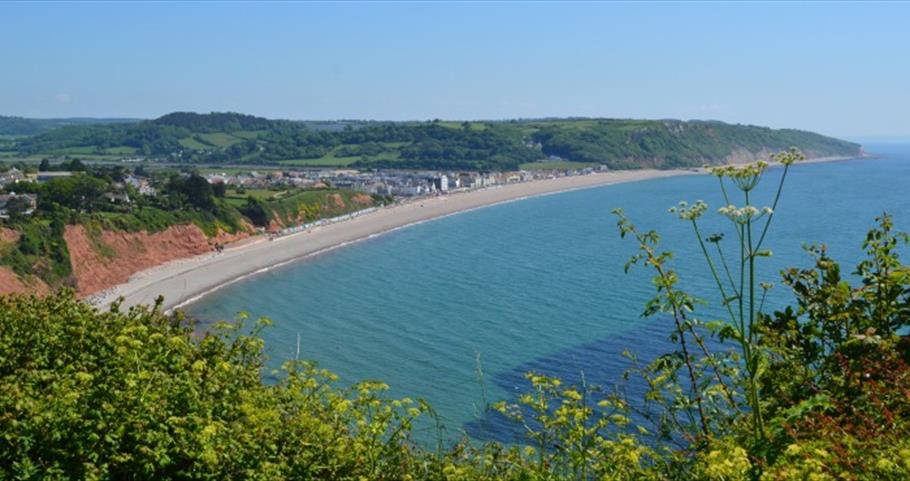 Hotels in Seaton
Hotels in Seaton offer a great option when deciding on accommodation for your holiday to South Devon. Seaton's beautiful scenery and natural environment are a wonder to explore. What better way to rest after a day out and about than in one of Seaton's hotels; taking the stress out of a holiday to South Devon. A real family friendly town, the hotels in Seaton reflect this and offer a welcoming environment for you and your loved ones.
Sitting on the heart of the Jurassic Coast, a UNESCO World Heritage Site, Seaton has so much to discover. Enjoy a full day out exploring this dramatic coastline and learn all about the captivating history that lies beneath it. Whether you just want to just simply walk and appreciate the scenery or get involved with learning about the 185 million years worth of history held within the rock by visiting the learning centre in Seaton.
The south West Coast Path runs through Seaton and offers different routes for you to try during your stay. One particular picturesque village that can be walked to along the coastal path from Seaton is Beer. In stark contrast to the red Triassic rock at Seaton, the cliffs at Beer are from the Cretaceous period and white in colour.
Seaton is nestled in the East Devon Area of Outstanding Natural Beauty so offers a world of possibilities when it comes to exploring the stunning countryside that surrounds it; with lots of pretty towns and villages to discover as well as walks and cycle routes that pass through the area. The East Devon Way is a 40 mile long walking route that allows ramblers to uncover some of the hidden beauty lying with the East Devon AONB.
The town has lots to offer with events for all ages running through the year and a busy cultural calendar. Take a look at our What's On page to find out what events may be happening during your visit.
Explore the hotels in Seaton and the surrounds below.
Number of results:
Number of results: 2
The Bulstone Hotel in Branscombe, Nr Sidmouth, Devon caters especially for families with young children and has everything you might need for a holiday with the children, including buckets and spades!!!!!

Price

Price

£75.00

to

£110.00

Per room (breakfast included)

Warm friendly hospitable family run business welcomes all including families with children. Our rooms are clean and comfortable in the heart of Seaton. Only 250 metres from the sea. We serve fresh food all day long and have a wide range of ales.

Price

Price

£50.00

Per person (breakfast included)

to

£110.00

Per room (breakfast included)
Search Conference & Weddings