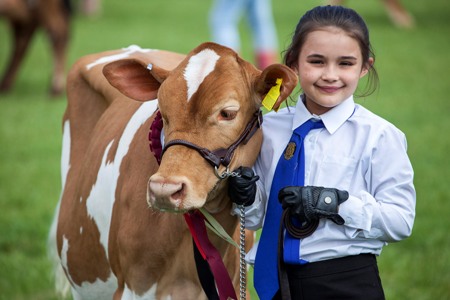 Guest Blog Post - Devon County Show (16th - 18th May)
The Devon County Show might not sound like an event for the Instagram-generation, but as new show manager Sam Mackenzie-Green points out, there is plenty to inspire and engage all ages.
"People tend to think of county shows as very traditional, even old-fashioned, but I think everyone will be surprised at how they have evolved over the years, introducing ever more features and attractions designed to appeal to emerging generations.'
This year, the show has teamed up again with Plymouth University Marine Institute, to present the Ocean Discovery Zone. This interactive space highlights the leading-edge marine conservation work being pioneered in the county. Huge life-size models of marine wildlife will deliver a wow-factor for visitors young and old. 'Devon's unique coasts are as important to the show as our agricultural heritage,' says Sam, 'we're proud and excited to be showcasing the amazing work being done right here on our doorstep to conserve the world's marine life.'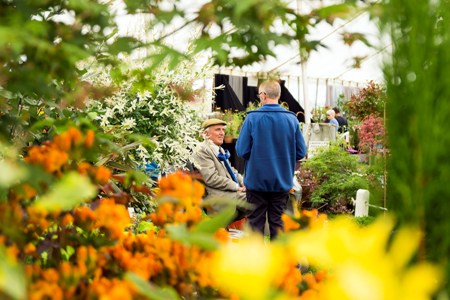 There'll also be a giant dancing robot - not something the county show founders could ever have imagined seeing at the showground. Transformer-like Titan, who was developed by South West based engineers, will be on hand throughout the show to delight visitors with his moves. "Titan is quite the star, he has appeared in pop videos and at Glastonbury festival, so he brings a bit of glamour. He also chases you if you're not careful" says Sam.
Of course, the agricultural heritage and tradition of the show we've all come to know and love will still be centre-stage with an incredible line-up featuring world-class livestock, homecrafts and show jumping, among many other spectacles
Sam says: "We're expecting over 1,500 sheep, 500 cattle, 100 pigs, 150 goats, 190 alpacas and over 300 fancy pigeons this year - that's a lot of guests to cater for!' Of particular note this year will be the 100 impressive Ruby Red cattle vying for the top prize in the Devon Cattle Breeders Society National Show.. While over at the dog arena, 600 canines will be competing for best in show at our first ever Premier Dog Show. There's also the Devon's largest food market (bigger than a premier league football pitch) so no-one will be leaving hungry.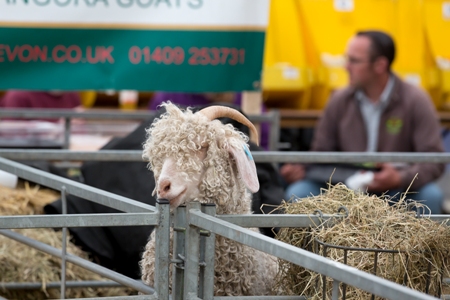 But says Sam, it's the 100 trees being planted on the showground at Westpoint that makes this year's event extra special 'Our show president, Sir Harry Studholme, is also the chairman of the Forestry Commission and this year we are honoured to receive the donation of 100 trees to mark the Commission's centenary. A Lucombe Oak - a tree first grown in Devon - will be the 100th tree to be planted and there will be various displays and events around Devon's rich arboreal heritage to explore.'
With motorbike displays, heavy horses and of course plenty of Devon cream teas (with the jam on top), it looks like no-one's Instagram will be short of a great picture or two.
BOOK
Tickets – Advance Adults £19 On the Gate £22 Advance Seniors £17 on the Gate £19 Kids £7.50 Free on Saturday
Free Parking - Disabled Parking Group Bookings of 20 + at £18/person
Super Saturday – two VIP Adults for £35 including Forward Parking and access to the exclusive Members' Enclosure
Diamond Deal – Buy one get one half price on over 60's tickets for Thursday or Friday
Tickets available online at www.devoncountyshow.co.uk or at Mole Valley Farmers, Mole Avon and local Tourist Information Centres, check our website for more details
How to get to the Devon County Show
By Bus from Exeter, Sidmouth, Seaton, Honiton, Lyme Regis, Exmouth and Exeter Bus Station see www.devoncountyshow.co.uk for timetables
By Bike there is free cycle parking at et every entrance
By Car there is Free Parking we are just 1 mile from M5 Junction 30 on the A352 – just follow the signs. Devon County Show, Westpoint, Clyst St Mary, Exeter EX5 1DJ
Related
0 Comments